Marianist Moment

Long ago St. James was given a mission to spread the word of Jesus by Mary. She appeared urging him to build a chapel where he could spread the word of the Lord. So James built this chapel and had a statue of Mary inside. Now, there are two stories on how this statue appeared in his chapel. The first being that Mary told St. James to build a chapel to spread the word and gave St. James the statue of the lady of the pillar. The second being that St. James commissioned someone to make the statue and put it in the Chapel. However, later on, a larger statue was built in the Basilica with a shrine. Consequently, Father Chaminade visited and worshipped this shrine of Mary, inspiring him to start a new community known today as the Marianists.
Fast forward to 1977, Mr. Almodova a married man with a wife is trying to have kids. He and his wife, unfortunately, undergo three miscarriages because his wife is diagnosed with Lupus. Consequently, his wife loses faith in the church. However, one night Mr. Almodova and his wife were in Bertram Hall room 32 finishing up some things. His wife leaves the room but comes back saying she has seen someone in the halls with a vail on. Mr. Almodova goes to check and see who is there but sees no one except for a statue of Mary. After that night their lives changed, Mr. Almodova and his wife were blessed with a child. He now is in debt to Mary and was able to visit the statue in Zaragoza, Spain and now keeps one in his room. Miracles are every where you just have to take the time to see them.
Leave a Comment
About the Writer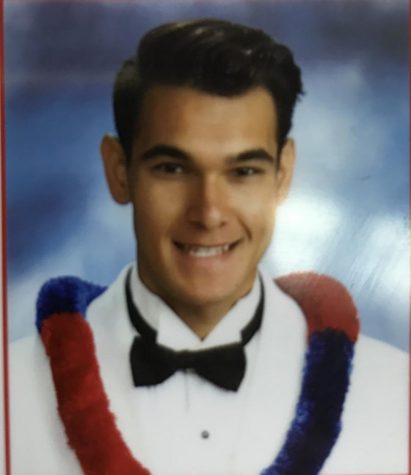 Zach Jobe, Op-Ed
I am a Senior and I participate in Paddling and the golf team.  This is my first year at Saint Louis.