The Reason For Ash Wednesday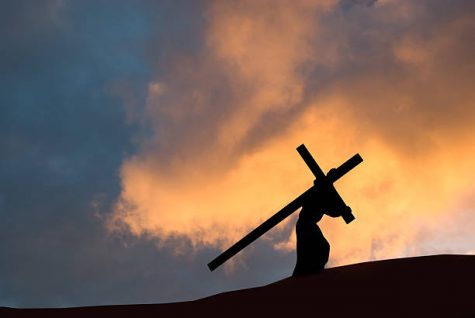 The Reason for Ash Wednesday 
Why is Ash Wednesday important? Why do Catholics celebrate this specific day? Ash Wednesday is a Christian holy day of prayer, fasting, and almsgiving. This day derives its name from the drawing of ashes on the foreheads of Christians to either the words "Repent, and believe in the Gospel" or "Remember that you are dust, and to dust you shall return." 
During mass, a priest places the ashes on a worshiper's forehead in the shape of a cross. The ashes symbolize both death and repentance. The ceremony is meant to show that a person belongs to Jesus Christ and also represents a person's grief and mourning for their sins. Ash Wednesday marks the start of the Lenten period leading up to Good Friday and Easter which is very important to the Church. It is not mandatory for Christians to wear the ashes for the entire day however, many Christians choose to do so because it is their faith. The Bible says however that dining out or doing non-essential things are considered inappropriate on Ash Wednesday as it's a day of reverence.
Many people wonder how the ashes are made because of its texture. Ashes that are used on Ash Wednesday are brought together from leaves from last year's Palm Sunday. These palms are then burned to ashes and are blessed before being used in mass. Palm Sunday is very important in Christianity because it symbolizes Jesus' arrival into Jerusalem on the Sunday before he was crucified. The story in the Bible says that the people of Jerusalem were said to have waved palm leaves to celebrate Jesus' arrival.
The main tradition is that Catholics are supposed to abstain from eating meat on Ash Wednesday and on Fridays during Lent. Another tradition is that Catholics also are expected to fast on Ash Wednesday. The start of Lent also requires its Catholics to sacrifice, or give up something you desire. This could be food, social media, swearing, or other bad habits of yours.  We do this to connect ourselves to Jesus as he went forty days in the desert without food or water and to understand his sacrifice for us when he died on the cross for our sins.
The Lenten season is celebrated over forty-six days which includes forty days of fasting and six Sundays which fasting is not needed.  The number "40" has a deep significance in both Old and New Testaments. An example is when Moses spent forty days and nights with God on Mount Sinai in preparation to receive the Ten Commandments. Another example is when Jesus is led into the wilderness to be tempted by the devil for forty days and nights.
"Why Christians Wear Ashes for Ash Wednesday and Give up Their Favorite Things for Lent." Google, Google, www.google.com/amp/s/amp.indystar.com/amp/3054204002.
About the Writer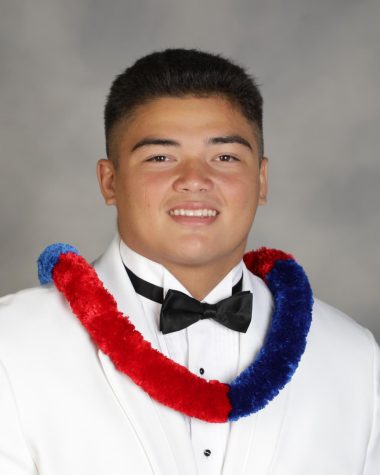 Jeremy Pangelinan, Writer
Aloha, my name is Jeremy Pangelinan and I am currently a senior at Saint Louis High School. I've been Saint Louis since I was a freshman and I've loved...