Natural Recourse Depletion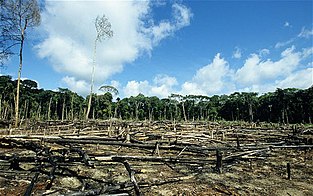 Natural resource depletion occurs when resources are consumed at a faster rate than the amount that is being produced. Petroleum and trees are both natural resources being consumed faster than produced. With the population worldwide consistently increasing every year, the amount of natural resources consumed becomes larger and larger. It is a serious problem that shouldn't go unnoticed, and it is a problem not just for a country, but for the entire planet.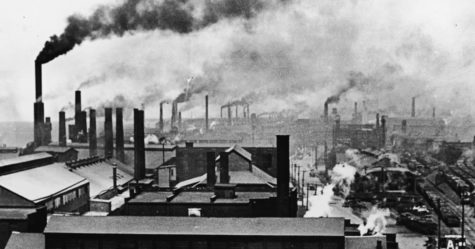 Ever since the industrial revolution in the late 1700s, petroleum has always powered motorized vehicles. Clearly with new inventions and innovators, in today's day and age, almost everyone is driving a car run on gasoline. With gas prices constantly going up, that goes to show that something isn't right. As we speak, oil miners continue to dig deep holes in the ground, fetching for oil and other minerals. The problem? Eventually one day the Earth will be drained of all its petroleum reserves resulting in gas runned cars not being able to function any longer.
Deforestation has been a problem worldwide ever since the mid 1900s. With the world's population increasing, naturally more space is needed to build residential complexes. Also the wood can be used for building homes and other furniture needed. The problem? For one, we humans need oxygen to breath and the main source of oxygen comes from trees. Secondly, animals that dwell in forests are being stripped of their homes and are dying because of deforestation. Eventually, all of Earth's natural beauty will be gone, species will become extinct, we humans won't have any air to breathe, and trees will be gone for good.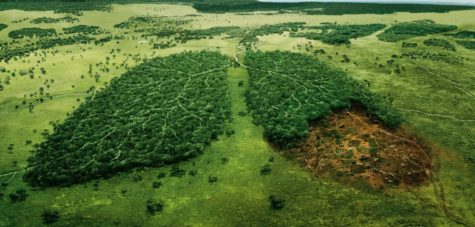 These are just two of the current natural resources being depleted around the world. Now the question is: what can be done to fix this? Well for one, we need to start switching to electric cars using renewable energy. That way we can make electricity more efficient and rely on petroleum that much less. Secondly, we need to recycle more to rely less on wood for building material. And lastly, we need to be in unison when tackling each issue. Support organizations that are for using renewable energy and organizations that support saving the trees. If everyone makes an effort to save our world, good change can be done.