Shoe Review: Kobe AD Exodus
The Nike Kobe A.D Exodus is a combo shoe that has so much to provide for people who are lighter on their feet. This shoe is the perfect shoe for those types of players because it isn't so heavy and it still gives the player mobility to run and make movements at a faster pace. All Kobe shoes have been more lightweight and mobile starting from when he began his shoe designs at Nike they have always been a mix of comfort and agility. 
First, the traction is very good on indoor courts but once it hits the outdoor courts it begins to lose its grip and starts to become more slippery when you go back to indoor courts. So it is probably better to keep those shoes indoors and wear other shoes when you go to outdoor courts. After you begin to break in the shoe then the grip would start to get used to your type of play and would be comfortable to you. Next is the cushioning, there are similarities from other shoes cushioning wise such as the midsole has the same type of material used in the Kyrie 1 and 2's which are somewhat comfortable but still give you room to move. By the ankle and heel part, there is a cushioning called the Zoom Air which gives your heels a brace for tough landings and the shoes are Mid tops so the ankle support is standard.
For fit going to your true size is the best option and also if you want the best performance to get the shoe in your size. Once you break in the shoe fully and the laces start to adjust to your feet then you will begin to feel more comfortable in your movements. Overall the shoe is a good shoe but it takes some getting used to if you do decide to buy it. With the main components being great but the fit and cushioning needing a little more work it still great for players with a fast-paced game and light on their feet.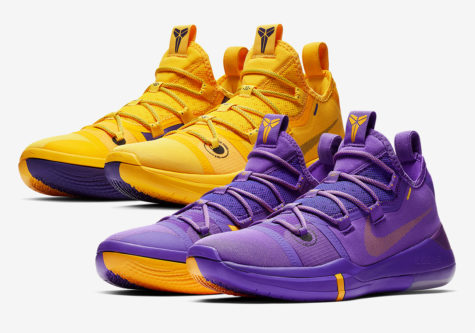 About the Writer
Kahaku Marquez, Writer 2020-2021
Howzum, my name is Kahaku. I'm a senior at STL and I live in Salt Lake. I like going to the beach, playing ball, and vibing with my family and the boiz....