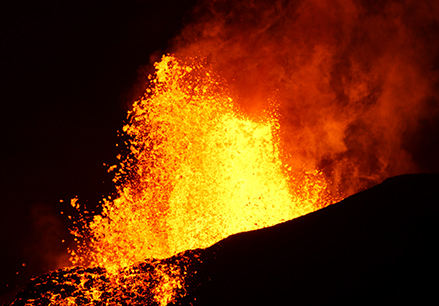 The Kilauea Volcano is the world's most active volcano  and isn't slowing down anytime soon! We have all heard of the big eruption in 2018 that lasted five months. It was a challenge for many residents on the Big Island of Hawaii. In recent months,  Kilauea  has erupted again. 
Dr. Ken Hon, the lead scientist  at the Hawaii Volcano Observatory (HVO), shared his views about the damages the recent earthquakes have caused due to Kilauea's recent eruption. "The only effects that we have heard of are minor damage and things falling off walls and shelves," says Hon.  "We still have little earthquakes and aftershocks happening but no major damage." However, these small earthquakes could be a sign of a possible larger eruption to come.
Hon explains how the HVO is monitoring the situation to assist them with preparations for a possible larger eruption. , "So we look at the gas and the lava is being produced. My guess is it will be going for two to four months and we're already into one month." 
Health problems are another concern resulting from an eruption.. Hon explains, "There's a lot of sulfur dioxide and glass in the air." says Hon. Scientists at the HVO confirm that over 85,000 tons of sulfur dioxide have been dispersed in the atmosphere throughout the Big Island. Fortunately, this has now decreased to 2,000 tons per day in recent weeks. "For the downwind communities like Na'alehu, the vog is significant," says Hon.
In addition, the HVO must also ensure the safety of its visitors. Despite its closure due to the pandemic, people are beginning to return to the Observatory, especially tourists. In fact, the Hawaii Volcano National Park welcomes thousands of visitors each year, eager to watch the eruption.  "The park has to handle an increased number of people and try to keep them socially distanced, especially at night.  Safety measures are a top priority to HVO employees.  "Things get problematic. They have had to put extra Rangers on duty, so they are very busy."
Kilauea Volcano remains an active volcano and continues to explain the landmass on Big island;    and that despite its  recent eruption, has caused only minor property damage.  Although Kilauea can be dangerous, for many people, it is a once-  opportunity to view a spectacular volcanic eruption in person.