Album Review – Super Slimey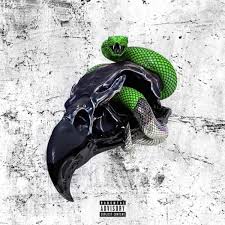 Hang on for a minute...we're trying to find some more stories you might like.
On 10/20/17 Jeffery "Young Thug" William and Nayvadius "Future" Wilburn dropped a surprise collab album "Super Slimey". The project was given very little time to build hype and released on the same day it was announced. Future's last project sold over 100 thousand copies while Young thug's sold only around 30 thousand. This album is expected to sell over 80 thousande copies which would make it Young Thug's highest selling album. If it also manages to sell over 100 thousand copies then it will be Future's third album this year to move over 100 thousand.
The actual album itself can vary in the quality and listenability with
some of the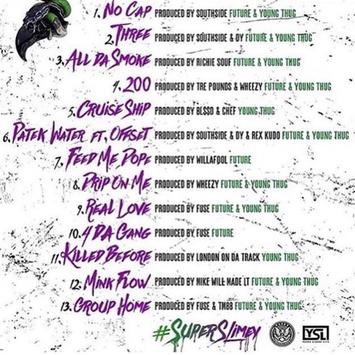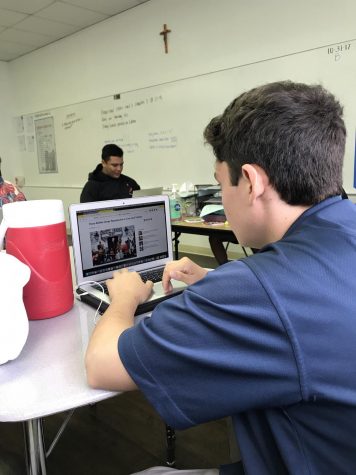 songs not being close to as good as others. There isn't really any theme or message besides the artists flexing or bragging. Another thing to keep into account when assessing quality is that if you came here to listen to good lyrics you will be very disappointed, as most of the time you can't even tell what they are saying. They use heavy autotune and other digital effects while also making use adlibs (background noises) using their own voice. The real reason to listen is the flow and beats and how well they mesh together at times. However the beats aren't very unique and special compared to what the artists have used in the past. The flows are very good for the most part, but not very memorable on some of the lower points of the album. However when you do get to the standout songs you can easily hear why they are considered so good. Songs like "Patek Water" and "Killed Before" combine the flow and beat so well that they more than make up for low points. While not amazing, the high points make 'Super Slimey' a very enjoyable and overall a 7/10 album with a lot to offer.