Hawaii Biki Bikes
Hang on for a minute...we're trying to find some more stories you might like.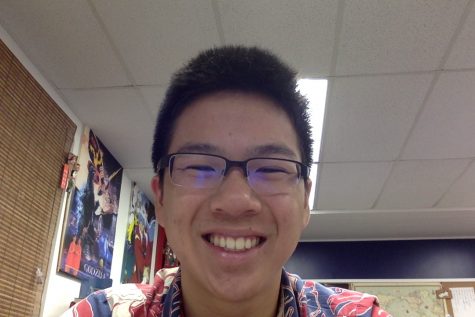 More stories from Randy Pham
The popular Biki Bikes rental system launched in Oahu on June 28, 2017. It's been over four months since then, and its popularity is often met with concerns. Chinatown businesses, for example, are voicing safety concerns over a docking station in Chinatown. Chinatown residents are expressing concerns about how the bikes are causing congestion on the roads and are not providing a clear path down the street. Many of the residents, however, agree unanimously that they aren't against Biki Bikes and believe that it's good for the state. However, they would like for the docking stations to be moved. Despite the concerns for Biki Bikes, it has been hit with a significant rise in popularity with the most popular spots being located in Waikiki (six) and Ala Moana/Kakaako (four). There are four different ways to pay for a Biki Bike and the current rates are a $15 monthly pass that allows for one month of unlimited 30-minute rides, a $20 free-spirit pass that gives you 300 minutes to use whenever you want, a $25 monthly pass that gives you unlimited 60-minute rides, or $3.50 for a single ride. Its popularity is backed up by it's convenient and straightforward design. Bike users can buy plans right from their phones without ever having to visit the kiosk and as soon as they get to the booth they merely input a code and the bike will pop right out. The owners of Biki Bikes plan to keep the Biki Bikes for many years to come and is sure that they're going to stay due to their massive popularity.
KITV 4 News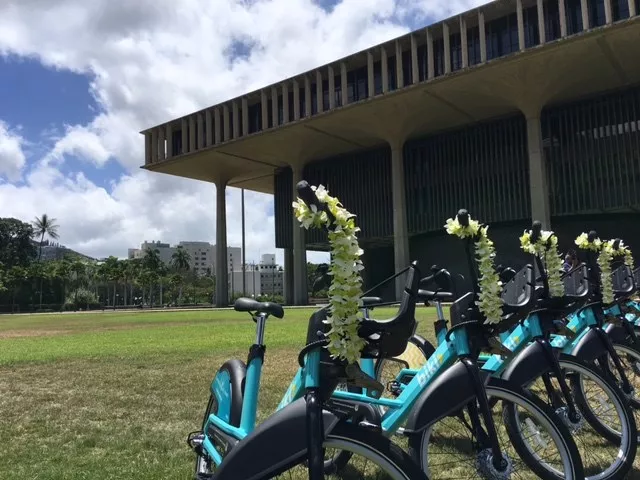 Hawaii Convention Center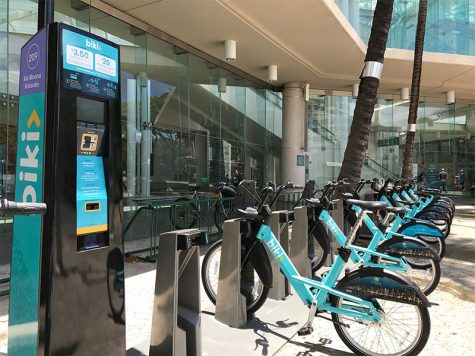 http://www.kitv.com/story/36037922/biki-bike-push-back-from-kakaako-residents
http://www.internationalmeetingsreview.com/hawaii/hawaii-convention-center-adds-bike-share-station-103781