Saint Louis is Too Much for Farrington to Handle
Hang on for a minute...we're trying to find some more stories you might like.
The Saint Louis Crusaders played one of their best games against the Farrington Governors, both offensively and defensively. Cumulatively, the Crusaders amassed a total of 471 yards, 197 yards in rushing and 274 yards passing. The Stout Crusader defense stuffed Farrington's offense from the get-go, they held Farrington to a total of 4 yards. This was the first time the Crusaders faced the Governors since the Prep Bowl in 19__ which was 20 years ago. The Final score was 72 to 6, one of the biggest blowouts Saint Louis had all year.
Off of the first drive, the Defense scored on an interception to the end zone by Outside Linebacker Nicholas Herbig. The interception gave life to the Crusader because, after that, the Crusaders offense scored 42 unanswered points all in the first half. Robbie Paikai rushed for two touchdowns and Dayton Sam rushed for a touchdown for 9, 5, and 18 yards. Jayden Delaura also ran for a touchdown for 3 yards. He threw 2 touchdowns in the first half, one to Makoa Close and the other to Roman Wilson for 15 yards and 25 yards. However, Farrington did not go down without a fight. In the second quarter, Raymond Millare scored on a kickoff return for 95 yards, which ended up being their only score for the night. In the second half, the Saints scored 21 points. All three of the touchdowns were rushing touchdowns. One from Dayton Sam for 53 yards another one from Connor Apo for 1 yard, and finally, AJ Bianco rushed in the final touchdown for 23 yards.
Farrington's offense had 3 yards passing and 1 yard rushing for a total of 4 yards. The Crusaders dominated on all faces, offense, defense, and special teams. Their next game is an ILH match against Kamehameha on October 12 at the Aloha Stadium. It is their last game of the regular season.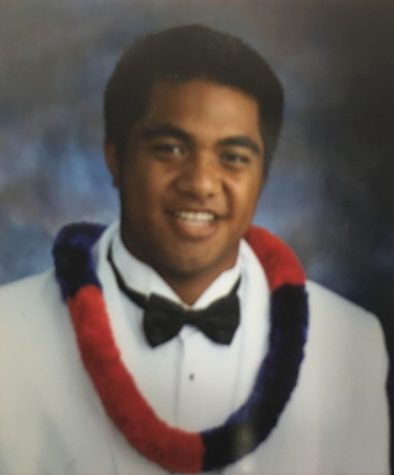 Isaiah Filisi, Sports Writer
I am currently a senior at Saint Louis School and I live in Waipahu. I play football and volleyball here at Saint Louis. I enjoy going out with my family...