The Cru Crew of Kalaepohaku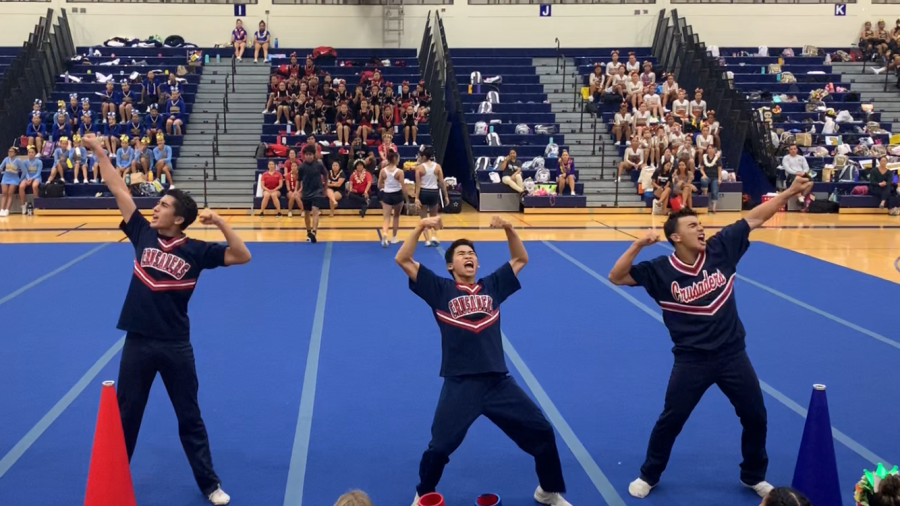 ---
Cheerleading has been considered a sport dominated by females. Males are of the less common population in the sport of cheerleading but six students at Saint Louis School decided to stand against this norm. At Saint Louis School, Hawaii has established its first all-male competitive cheer team. This team calls themselves the Cru Crew (Crusader Crew) and hopes to be able to blaze a trail for others to choose to take that step out into the unknown like these boys have. They recently competed at the ILH Championships on October 24th and placed 5th in the Varsity division. One of the members of the Cru Crew, Tristan Racpan, is a senior at Saint Louis School and one of the founding members of this team. The following is Tristan Racpan's opinion of cheerleading and the competition.
---
What is it like being part of Hawaii's first all-male cheer team?
"There is indeed some high pressure on us because now that everyone knows who we are. There are eyes watching our every move and especially when we perform or compete."
Considering the common stereotype, what is it like being a cheerleader in an all-male school?
"Being a male Cheerleader in High school is indeed a challenge mentally and physically. I say this because going to an all-boys school with the stereotype of male cheerleaders from the movies and TV shows in their minds, people are indeed going to question you and it's quite annoyingly at times."
How do you feel your team did at the ILH Championships?
"I would say I have mixed feelings because I believe we were judged differently than the other teams resulting in us placing 5th. But, in the end, I am proud to call my teammates brother and nothing can ever replace that."
As a senior, where do you see this team going from this point?
"I hope that the team will continue to flourish and get better and better as the team gets older. We, seniors, are just stepping stones for our younger classmen."
Do you see cheerleading or simply being a cheerleader as a challenge?
"It's challenging physically because the majority of it is practicing stunts where you would have to lift the flyer up and down multiple times."
What would you say to encourage other young men at your school to join the team?
"I would say to be courageous and not to be afraid to do something new and exciting. You never know what cheerleading is until you experience it yourself out on those blue mats"