The Crusader Baseball Team Heads to Maui to Gear up for the Season
The Saint Louis Crusaders' varsity baseball team took their annual trip to Maui in the beginning of March for their last week of preparation before the regular season kicked off. The Crusaders played four games within three days in this tournament put together by Baldwin High School. This weekend truly tested the depth of the pitching lineup and bullpen, as well as the players' bodies, with the amount of games played in a short amount of time. 
The first game was against Baldwin High School, who had yet to see a defeat in the preseason. The Crusaders quickly jumped out to a 4-0 lead by the third inning and held the score throughout the whole game. This success was attributed mainly to starter J.T. Navyac and reliever Richie Vidal III. With this win, the Crusaders proudly handed Baldwin their first loss of the preseason.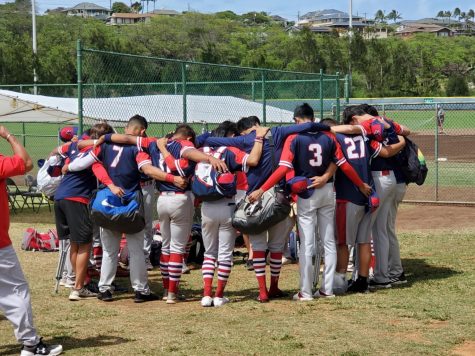 The next game was against Waiākea who boasts two all-state players, Kalai Rosario and Safea Mauai. This game gave the younger Crusaders an opportunity to get some playing time. Waiākea quickly jumped out to a 4-0 lead, holding it to the bottom of the sixth inning. The Crusaders were down to their last out, but a single "through the six hole" by Kalaʻi Carreira tied up the ball game. This game was an exciting first game to the double header
The second game was much less exciting, as it was more of an old fashioned "pitchers duel." The Crusaders took on Maui High, where they only allowed the Sabers one hit all game. Austin Teixeira and Caleb Lomavita struck out 18 of the 28 batters they faced. Sadly, neither team could get their offense going, leading the game to end in a long 0-0 draw through all nine innings.
The last game was played on Sunday against Kamehameha Maui. The Crusaders wasted no time getting numbers on the board, once again, allowing no runs with notable pitching performances by Makaio Bruchal and Randen Kohagura. The Crusaders ended their Maui trip strong with a shutout victory over the Warriors.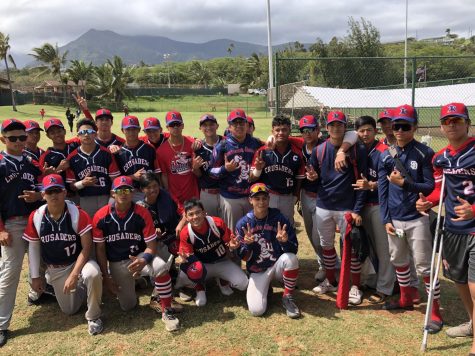 Overall, the Crusaders shut their opponents out in 3 of the 4 games they played. This goes to show how well-versed the pitching staff is and how structurally sound the defense remained. As soon as the Crusaders can get their offense, firing on all cylinders, they'll be a hard team to stop this coming year.