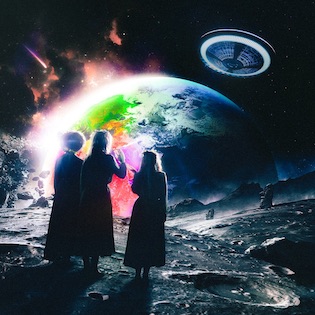 Lil Uzi Vert's highly anticipated album titled "Eternal Atake" has finally been delivered to the fans after two years of delays. There were things such as drama from his label, and problems that became so intense for Uzi that he quit music for a short period. It is few and far between that you find an album released with such high expectations, let alone one that actually can live up to the hype. Eternal Atake entails some of Uzi's best-rapping feats of his career, which was foreshadowed by his 2019 single titled "Free Uzi" as well as the many leaks and snippets released in times that led up to the release of this album.
Eternal Atake is split up into three six-song parts. The first six introduce Uzi's "Baby Pluto" persona, which is a hard flexing ambush that is some of the more memorable showcases. The second part features Uzi's "Renji" alter-ego, which is a more vulnerable part of the album. In the song titled "I'm Sorry", Uzi questions if his fame is stopping him from creating meaningful bonds and connections with people. The wonderful side which is the Renji part of the album leads listeners into the third and final part of the album, which is told from Lil Uzi Vert's perspective. Songs from this side like the "XO TOUR Llif3" follow-up titled "P2" and "Secure the Bag" hint towards the vastness which is space. 
Lil Uzi Vert may have taken a while to drop this long-anticipated album, but it was not a disappointment. He did not fail to impress by sticking with his old flow, while still implementing new ways to compose his lyrics and hooks. The near 5-year wait was quite a long one, but fans were not left wanting more. Many artists have sung about interstellar things for very long now, but when Uzi says "I'm not from earth, I'm from outer space," some may say that they can't help but believe him. The magnitude of "Eternal Atake" did not go unnoticed and has clearly shown that Lil Uzi Vert is to be taken seriously.