The Mandalorian Series Review
Warning There Are Spoilers!
If you are a huge Star Wars fan, then this series is for you. With its release on November 12, 2019, Disney+ released a thrilling series called The Mandalorian. However, this series is only available for those who have Disney+. With the theories and teasers stirring up excitement for the series, the Mandalorian definitely did not disappoint and was worth the wait. 
Season 1 of the Mandalorian released on November 12, 2019, and consists of nine episodes. Those episodes were filled with excitement and thrill. It introduces life after the original Star Wars series. The main character involved in the series is called the Mandalorian and is also known as "Mando." This character is played by actor Pedro Pascal and there are many other characters played by famous actors, such as Gina Carano and Carl Weathers.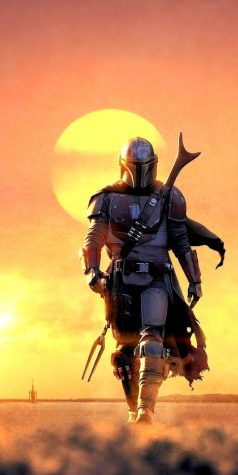 In this series, the Mandalorian went against the bounty hunters guild's code. When he did this, he became wanted all over the galaxy. Not only is he always on the lookout, but he also has to do this while protecting a baby Yoda. Yes, I said it, a baby Yoda! This brought a lot of excitement from fans all over because it was so unexpected. The Mandalorian is involved with baby Yoda because it was a bounty that the Mandalorian had to take on, but he felt like it was wrong because he was still a child. Throughout the series you see the Mandalorian taking care of baby Yoda as if it was his own son. Mando expresses this fatherhood figure because it reminds him of how he was saved as a kid by the Mandalorians.
On October 30, 2020, Disney+ finally released the long-awaited Season 2. This gave fans something to be excited about after having to wait so long to see how the story continues.  So far there are only three episodes that have been released, but episode four is expected to drop soon. Spoiler warning up ahead! So far, season 2 has had a lot of thrills such as the returning actor from the Star Wars franchise, Temura Morrison. He was the actor of Jango Fett and voiced Boba Fett and all the clones in the Skywalker saga. When I saw this, I was in shock because Boba Fett was supposedly dead in the original Star Wars series. This is only the beginning of Season 2 and there are many more episodes and surprises to come.
After watching this series, I feel that this is one of the best series released on Disney+. It's filled with nostalgia and excitement. I felt my childhood come back while watching this series because I was a huge fan of Star Wars. If you are really into Star Wars and want to watch more of it, I highly recommend the Mandalorian. Overall, the Mandalorian is just a great series that many Star Wars fans would enjoy.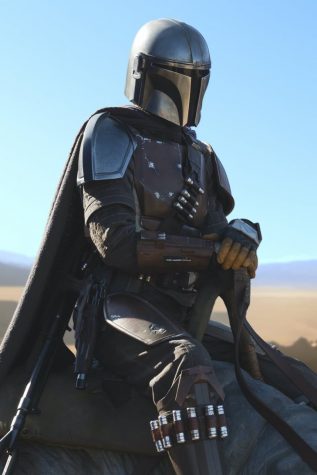 ---
Hersko, Tyler. "'The Mandalorian' Review: Season 2 Finds a New Hope in Commendable Third Episode." IndieWire, IndieWire, 16 Nov. 2020, www.indiewire.com/2020/11/the-mandalorian-review-season-2-the-heiress-1234598771/.