KAIROS: The Change of Crusaders
Many tears were shed. The senior class has experienced an overwhelming experience that they are sure to remember for the rest of their lives.
The four-day Kairos Retreat is devoid of all types of electronics, even clocks. Each day is scheduled to be as busy as possible, so participants rarely have a chance to think about their phones.
Students don't know what to expect from the Kairos Retreat. "I literally have no idea what the Kairos retreat is about, besides of being you know, a retreat?" said Junior Life Team Member, Michael Salehi, before the retreat. "I just kind of want to know what it's about, like what the main theme is and what kind of activities are going to be there?" Most activities in the Kairos Retreat are confidential, so the "Kairos mystique" sparks student curiosity. 
"The objective of the Kairos Retreat is to awaken the spirit that's within our students, to awaken what they have been taught all their lives, that God is present in their lives, and to really begin to understand his love for them," explains Kairos Retreat Leader and Religion teacher,  Soane Uiagalelei.  "I always try to convince students to attend Kairos myself, but I think that it is more effective coming from your own peers."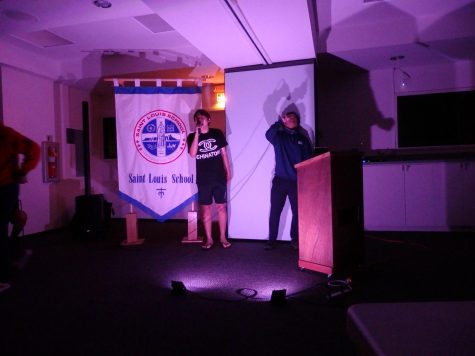 Many students share the same sentiment about the retreat. "I've been on many retreats before, and I wasn't expecting anything different from Kairos, I just thought it was going to be another normal retreat," says senior participant,  Vance Akau.  "As the days went on, I realized that this was not like any other one that I've been on, so my attitude changed."  
Some students were nervous about the retreat. "I didn't know who was going to go on this retreat, what this retreat was about, I haven't been on a retreat for a while so I didn't know what to expect," recalls Kairos retreatant Zachary Fontanilla. "The beginning stage was kind of awkward because I don't really talk to some of these people, but those three days have allowed me to create a closer bond with my brothers, and this retreat has helped me not only get closer to my brothers, but towards God." 
Each Kairos participant  discovered they had more in common with other Kairos participants than they realized.  "I think that making new bonds with people that I never have, it was really great for me because it's not the people that I normally talk to," shares Akau. "The most memorable event was creating more friends, it was also good to know more about these people and to know that we all share something similar and that we have something in common." Claims Fontanilla, "I feel like that was something memorable for me." The leaders felt the same way too. "I think the most memorable part is the opportunity to just be with our seniors outside of the classroom, "talking story, and sometimes playing games" notes Uiagalelei.  "Seeing you guys and students, being you, and not in an academic or school setting in that sense, I think that is the most fulfilling part to just be a part of that." 
Kairos retreatants agree that they have changed for the better as a result of the retreat. "For me personally, it helped me become a better listener, more open-minded, and a better leader overall." expresses Akau. 
"It changed me as a person because as a Catholic I haven't really been close to God, but after this retreat it made me realize the importance of having God in our lives," admits Fontanilla. 
Others are starting to see this change too. "I think we're all the same in a way, seeing the different students that come in different years, you start off different, but in the end, everyone has that same common goal and bond." Comments Mr. Uiagalelei, "We all come feeling different, feeling that someone else is different, but leaving it's like we have so much in common."
The Kairos Retreat changed everyone for the better. "It's definitely worth it just because there are a lot of experiences," Claims Akau, "There are a lot of events that you will go through on the retreat, that you can't find anywhere else, you can make new bonds, new friends, it's just overall a good experience." Some even describe it as life-changing. "I would recommend people to go on this retreat especially because if they haven't gone, it's a life-changing opportunity," encourages Fontanilla, "and as I said earlier, they don't offer this a lot, and when they offer it to you, you should always do things that you're not comfortable with doing." 
The retreat even leaves some of the leaders sentimental. "I wish I had this in school, and I wish I had this experience when growing up in high school because I think that I might have made better decisions in college," assures Mr. Uiagalelei, "This is your last year; it's an opportunity to get to know your brothers even more, but at the same time God, you can build your relationship with God, and it's a time to just take a step away from our school things. To see each other in more who we are, and not see each other as students, or teachers, but to see each other as who we really are, but teachers, and children of God."