KAIROS: A "Life Changing" Experience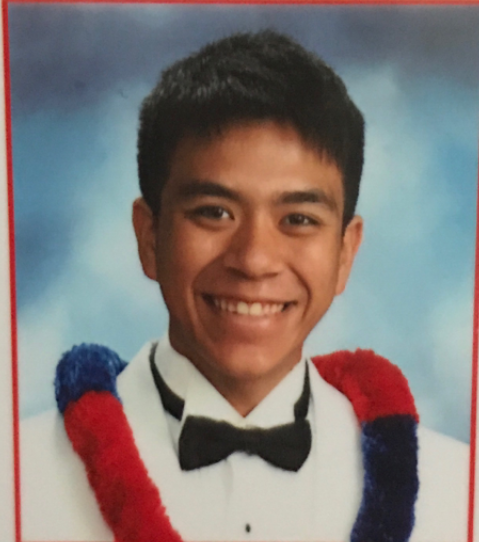 For each year of high school, freshmen to senior year, the students of Saint Louis School have the opportunity to go through retreats which are designed to help the students get closer to God, their brothers, their loved ones, and themselves. Each retreat is unique in its own special way. The Kairos is the last and most powerful retreat of them all. Kairos has been a tradition for the Seniors of Kalaepōhaku for many years.
       All the students who have attended the Kairos retreat have taken a personal oath of confidentiality from exposing specific events of Kairos. For that reason I "talked story" with senior Noah Underwood who went on the most recent Kairos, just to get his perspective on the retreat without disclosing specific information about the retreat.
        Most students are nervous about going on the school retreats. Noah Underwood said, "I wasn't a really big fan of going and opening up to strangers, but at the same time I did want to go, so you can say that I was optimistic." The leaders of Kairos are prepared for those students who are scared and optimistic. The leaders are trained to help each of the students. Kairos is filled with a lot of events that allows the students to bond and reflect on the many aspects of life. At Kairos, Noah says the environment  "was very welcoming and comforting." Kairos is designed to make the students participating feel safe and comfortable.
        I asked Noah how he felt after participating in Kairos. He responded "I feel like I got closer to my brothers and my family because I do more around the house and I'm always looking out for my brothers and made new friends on the retreat." In the end, he was really happy that he went on Kairos. After students come back from Kairos, they must make up all the work they have missed. Noah says, "Yes, the workload was really heavy and they gave me a reasonable time to do the work for their classes." Your teachers will give you time to make up your work. When you go on the retreat you don't have to worry about your grades going down.
        Kairos is a great opportunity for all the seniors to get closer to God, their brothers, their family, and themselves. If you have any questions about Kairos or when the next when is, please visit the Campus Ministry Center.