Senior Spotlight: Pedro Semorile III
Here at Saint Louis Pedro Semorile excels in the classroom and on the diamond.  Playing baseball since T-ball he has learned a few things over the years. Growing up in Waianae he grew up playing football and baseball for various teams and coaches. This is where he grew to love the games.  Going to Saint Joseph's before he came to Saint Louis in the 7th grade he learned at an early age the values instilled in religion.
He played football until 9th grade but decided to focus on baseball since he would have a better chance to go to the next level in baseball.
Pedro takes pride in his athleticism.  Just about everyday he lifts weights either with the team or at home by himself.  Although he is listed as a RHP (Right Handed Picture) he can swing the bat as well as run the bases flawlessly.  He also throws the ball at lightning speed, clocking out at 87.349 mph, and his cutter slices through the air like a razor blade.  With help from Coach Guzman and the other baseball coaches, Pedro should be in full swing this season.
It's not easy being a student athlete and maintaining good grades and a high GPA.  Pedro maintained a 3.8and above since he came to saint louis in 7th grade. Throughout the grind on the field and in the classroom he still tries to remain humble and be a great son.  Pedro plans to go to college and major in some kind of medical work just like his mom who is a nurse.
Here is a video of Pedro's baseball skills.
https://members.baseballfactory.com/player/myvideos/#event
About the Contributor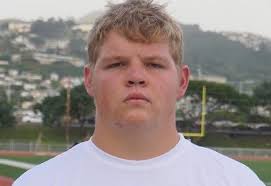 Ben Scott, National News
My name is Ben Scott. I am a senior at Saint Louis.  Ive been here since the 6th grade.  I am the starting right tackle on the football team, and I am...