Senior Spotlight: Kekoa Bonner
Hang on for a minute...we're trying to find some more stories you might like.
Kekoa Bonner is a proud Saint Louis student.  Coming from Sea Country in Waianae, Bonner is always trying his best on the field and in the classroom.  Bonner played football since he was a little kid. He played for Waianae when he was little and now he plays for Saint Louis, which we ironically played Waianae the past two years.  Kekoa is an offensive Lineman, specifically a Offensive Guard. He is a very physical and aggressive player that will bury you if he gets the chance. When Bonner plays he man handles defensive lineman that line up across from him.
 It is a struggle to live on the west side of Hawaii and go to Saint Louis. The drive to and from school every day takes a lot of time out of your day.  Especially with athletics and training that Bonner and many other students participate in. Somehow Bonner succeeds in everything he does. With the help of his parents Bonner does well and always tries his best with his grades and athletics that will help him in the future.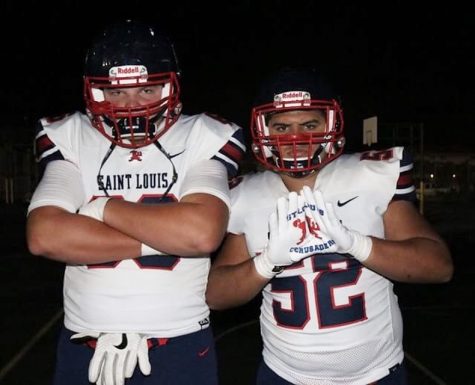 Bonner is not certain yet but he believes that he will be attending Southern Oregon next year.  Southern Oregon is where his older sister went. He doesn't know what he will be majoring in but whatever he chooses he will put his mind to and be great.  He also might play football but is not sure yet, if he gets a spot on the team he will try his best and train hard to be his best.