Senior Spotlight: Junior Wily
Playing one sport is already hard enough. Playing two sports is insane. However, in La'ie native, Junior Wily's case, he is an outrageous playing three sports. He plays football, rugby, and basketball, excelling in each of the sport. In football, Junior Wily is one of four captains, joining the likes Arasi Mose, Gino Quinones, and Faatui Tuitele. During his senior football season, Junior was a menace in the secondary, amassing multiple interceptions with some of them being returned for a touchdown. After the football season, Junior is a starting shooting guard for the Saint Louis basketball team where he is a significant contributor on defense and points. Post basketball season, he plays rugby for Kapahulu Raiders.
As you can see, Junior is a phenomenal athlete on the field and the courts. However, he is even more impressive in the classroom. He has earned himself Honor Roll multiple times and a GPA of 3.0 and above.
Life wasn't always sunshine and rainbows for Junior as he lost his father on 9/11 in 2008. The following year, his family decided to move from the North Shore to the town where he attended Lunalilo Elementary from third grade to half of his fifth-grade year. Wily graduated elementary from Liholiho Elementary then attended Kaimuki middle for the sixth and seventh grade before enrolling into Saint Louis in eighth grade. As you can see, Junior never had the option to settle down somewhere, living life on the move. Since the passing of his father, his mother has worked hard to provide for Junior and the family. Experiencing the loss of his father and the countless hours of work his mother has done has given him a great sense of motivation. He strives day in and day out to give back to his mom for all she has done for him. Junior loves doing what he does every day, boasting a scholarship offer to attend Fullerton College where he will be after graduating from the Brotherhood.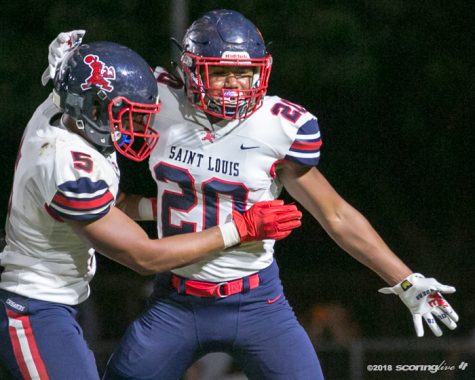 (Photo Credit: Scoringlive)
About the Writer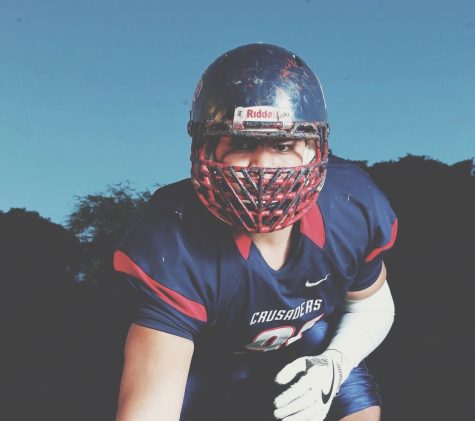 Faatui Tuitele, Sports Editor
Aloha, my name is Faatui Tuitele. My position serves as a sports editor. I am currently a senior here at Saint Louis. I am one of four team captains on...