Self-Actualization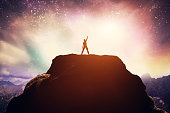 Self-Actualization
Listen up! Self Improvement and motivation are two of the most important things to have if you're trying to excel in this life. If you want to be at the top of the food chain, it starts with you. The mass majority of our problems are due to a lack of self-motivation and emotional depression. When it comes to self-esteem improvement, you need to first realize your strengths and weaknesses.
Finding your personal strengths:
Evaluate yourself
You need to know who you are. Take the time to understand and evaluate yourself. When you find some context and background, of your strengths and weaknesses, analyze and imagine what your future may hold. 
Failure is key to success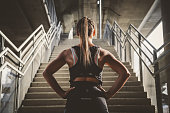 As we walk through life, we're always learning more and more about ourselves through the process of trial and error. No one likes to lose. Everyone wants to become victorious. However, failure is indeed a foundational piece of building long term success in any pursuit. In the middle of a failure, it is almost impossible to see these lessons. 
It isn't until after the storm has passed that you begin to put the puzzle pieces together and find the lesson to be learned in that situation. In those moments where you fall short, if you start paying close attention, only then can you begin to see your weaknesses. The question is, are you willing to tackle your weaknesses.
Learn to invest in yourself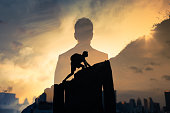 Approach this idea with your time, energy, and focus. We talked about evaluating ourselves and finding our weaknesses through our failures. Everything that you do in this life is a process, remember that. Now we know our strengths, we know what we are capable of. Now it's time to find a way to overcome your adversity. Most people know a lot more about other people than themselves. There's nothing wrong with that but when it comes down to the wire and someone asks, "who are you,'' and you don't have much to say, they are going to look at you and say "next." Spend time with yourself. Get to know who you are. Be who you want to be. It starts with you and your mindset. 
Final Thoughts
If you have a dream, don't just sit there. Get up and make something happen. Work on yourself. Sacrifice everything for the better of you. Shut out all the distractions that are holding you back from your dreams. Learn something new. Write down what you need to do, in order to make a better life for yourself.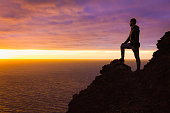 "Our deepest fear is not that we are inadequate. Our deepest fear is that we are powerful beyond measure. It is our light, not our darkness that most frightens us. Your playing small does not serve the world. There is nothing enlightened about shrinking so that other people won't feel insecure around you. We were all meant to shine as children do. It's not just in some of us, it's in everyone, and as we let our own light shine we unconsciously give other people permission to do the same. As we are liberated from our own fear. Our presence automatically liberates others." Rick Gonzalez declares in the movie Coach Carter.
Works Cited