Guest Motivational Speakers: Kalani, Kawika and Terrance Hallums
Hang on for a minute...we're trying to find some more stories you might like.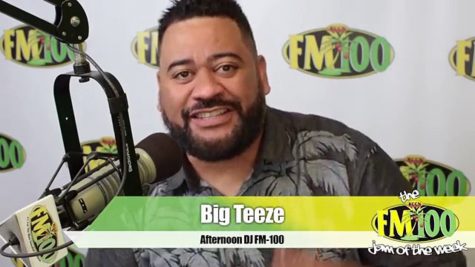 On December 6th, three guest motivational speakers: Kalani, Kawika and Terrance Hallums, came to talk to the senior class. They spoke about their lives to motivate and inspire the students. The story is heartbreaking as they had a rough childhood growing up. Their parents were distant from them and they only had each other. They did not have much and had to survive on their own. This put them in a rough situation and they shared how they use to sell drugs when they were only in the sixth grade. Kawika who is the eldest, took care of rest of the siblings and he was symbolized as a father figure. To escape the hardship, they all played  sports. All were talented in football and basketball, getting recruited by coaches. Their dreams were to attend Saint Louis to be a part of the brotherhood and play sports. Unfortunately, they weren't able to attend because they couldn't sign the parental papers. So they attended public schools in Waianae and Pearl City. When they attended public school, each of them got bullied because of their skin tone. They evaded the bullying by playing sports which gave them that facade as a jock. Even though the brothers excelled in sports, all of them wished that they took school more serious. Terrance Hallums was involved fighting and had a hot a temper, which played a part of him not graduating. Terrance was an intelligent student, he just chose the wrong path because of the people he hung out with. Kalani and Kawika both attended the University of Hawaii after high school. They all have jobs and try their best to support their families. The moral of their story is to create the bond that they had which resembled brotherhood. Caring and doing what's best to support your brothers, also by appreciating the things you have.
There was a heartfelt connection in the room, many players knowing Kalani Hallums from football. The students showed respect by listening to the background stories of the three brothers. Hopefully, the students can learn from this talk and stay on the right path to success. I interviewed students from the talk for their take on the guest speakers. Many students admired their stories and how they escaped the hardship. This engaged the students by relating their lives to sports to escape their hardships. Josh Kam shared, "this truly is a motivation for us seniors to do something in life and stay on the path to success. Keeping us away from the negatives and focusing more on the positives." Thomas Jiang spoke out saying, "After their speech, it makes me appreciate my parents and how they provide for me and my siblings. Other people in this world may not have the comfort and resources we may have. This also motivates me to do something in the future to support my family and give back to my parents." This motivational speech was a success and got its point out to the senior class.