21 Savage's "Savage Mode II" Review
With its release on October 2, 2020, Savage Mode II, produced by Metro Boomin, has finally arrived featuring 15 songs. Fans have hyped upthis album and been wanting it to release and now it has finally come. 21 Savage also known as "Shéyaa Bin Abraham-Joseph" gave his fans what they've been wanting. In 2016, 21 Savage dropped Savage Mode. This album was the main reason for the drop of Savage Mode II because the album was too good to end there. The album's beats were produced by Metro Boomin and featured famous artists such as Drake, Young Thug, and Morgan Freeman.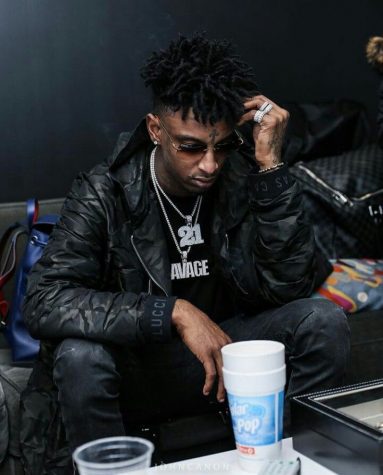 Throughout the album, the songs consist of lyrics that talk about drugs, money, sex, and violence, which seems to be the main focus of rap songs nowadays. Morgan Freeman made appearances in songs such as "The Intro and Snitches & Rats" (Interlude). The songs in the album have different rap styles from each other such as the songs "Runnin" and "Mr. Right Now". The song "Runnin" has the typical 21 Savage style rap which is more of an aggressive flow and talks about violence, while the song "Mr. Right Now", has more of a melodic flow. No matter what the type of rap the songs are, 21 Savage still was able to deliver an album that fans were pleased with. 21 Savage stuck true to the style of his music ever since 2016 all the way until now.
Overall I would give this album a rating of  8/10. There are an even amount of songs to like and dislike. 21 Savage included lyrics and songs that gave a great vibe and throwback to 2016. Metro Boomin also did a great job of producing great-sounding beats. The album was just filled with songs that fans were able to enjoy. This is just another great album by 21 Savage, but there are many more to come.
---
Pierre, Alphonse. "21 Savage / Metro Boomin: Savage Mode 2." Pitchfork, Pitchfork, 7 Oct. 2020, pitchfork.com/reviews/albums/21-savage-metro-boomin-savage-mode-2/.
Howell, Henry. "Savage Mode II Album Review." Tribal Tribune, Wando High School, 13 Oct. 2020, tribaltribune.org/savage-mode-ii-album-review/.