Remembering Kaipo Spencer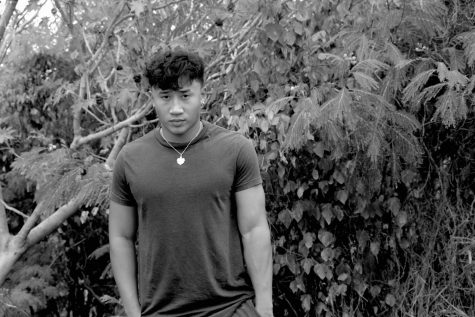 More stories from Nainoa Narciso
There are certain "Crusaders" who are stand-outs, and 71' alumnus, the late Kaipo Spencer, is one of them. Spencer, a former Crusader Class of 1971 quarterback, and educator is remembered as one of the most prestigious athletes in Hawaii sports history. Before the likes of Timmy Chang, Heisman candidate Marcus Mariota, and Tua Tagovailoa, Kaipo Spencer had a reputation as one of the greatest to come out of Hawaii and Saint Louis School. 
While talking with my father, Marc Narcisco,  a 1989 Saint Louis alumnus, he shared his thoughts about Spencer. "Papa always wanted me to play QB, but I wanted to wack and be aggressive, so I played defense." " he said as he chuckled." "But I remember the day Papa would show me highlights of Kaipo. The man was an animal! Talk about accuracy and scrambling! Braddah could do it all" recalls Narciso.
During his years at Saint Louis, Spencer coached football and was the head coach for the 1986 SLS Varsity Basketball team. Under Spencer's leadership, this team was the first to capture the State Championship since 1968.
However, there was so much more to Kaipo Spencer in his later years. Spencer was also an educator, working with many students in the Saint Louis community. Spencer played an important role, teaching English and a variety of other classes while guiding the men of Kalaepohaku to change the world with the fundamental skills and tools for which he was known. 
"As a teacher, he was terrific because the kids could relate to him," recalls Dean of Faculty and Teacher, Ray Abregano. "In his performance in sports, he could empathize and feel for the kids when they didn't complete their assignments."  Spencer's success as an educator was uniquely tied to his experience as an athlete.  Known for his generosity and easy-going personality, Spencer was admired and beloved by those around him.  
"Kaipo was the easiest laid-back person," explained Narciso,  "but don't let that guy fool you. He knows when it is time to play and to work hard."  Spencer's natural leadership in the classroom allowed him to connect with his students in a uniquely successful way.  "Especially in basketball," added Narciso".  "You would never think [this] because, back in the day, everyone knew Kaipo as a football player, but his IQ in basketball was immaculate and he would push you until he feels you are about ready to give out, (laughing)." 
Kaipo Spencer treated the men of Kalaepohaku as if they were his own. The love and passion Spencer had for the younger generation made him a beloved and influential teacher. 
"He was multi-talented. He could play any sport. I think if anything the empathy he had for kids, he felt for kids," recalls Abregano ". If they didn't have lunch money, he would buy them lunch at Saint Louis Drive-they weren't just players, it could be anyone or any student." 
Kaipo Spencer remains an icon in Crusader Athletics, and his reputation as an outstanding educator has made a lasting impression on many Saint Louis alumni who have taken Spencer's philosophies of excellence and effort out into the world are living the motto, "…Where boys who want to change the world become the men who do."
Leave a Comment