The Return of the Roaring Crowd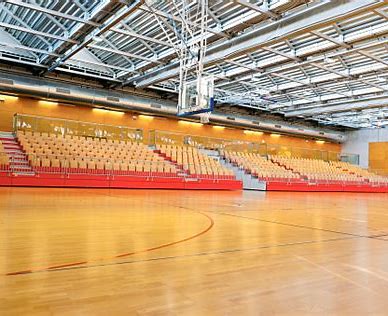 Never underestimate the impact of the roaring crowd. However, throughout most of the school year, thanks to an increase in positive Covid cases, spectator restrictions continued to include this season's high school basketball games in Hawai'i. The question remains: How long will it last?
The state continued to seek different solutions to bring  back the "spectator" to spectator sports.  When asked for his perspective on the ongoing situation, Peter Estomago, the ILH basketball Coordinator, shared a few solutions to bring the crowd back once again. "It's unfortunate really, " says Estomago. While many parents were frustrated by their inability to watch their children play, there was also an understanding of the ongoing Covid positivity rate. "We understand how badly parents want to see their kids play. [But] cases would need to come down," explained Estomago. "Unfortunately, due to the rise in Covid cases in recent months, the restrictions are still in place until further notice, but we hope to open up games to spectators soon!" 
A crowd can add a different approach to the game. "The ILH is not the same without the roaring crowds, but safety is foremost. We are trying our best to make it work," notes Estomago.
Chris Chunn, the Hawaii High School Athletic Association (HHSAA) Executive Director, explains the process of making the decision to remove spectators from high school athletic events.  "We set up meetings where the coaches from the schools come up with ideas. We had a discussion covering the spectators' situation," adds Chunn.  "The decision to take away spectators was settled by a vote," says Chunn.
Chunn realizes the importance of fans as an energizing force for the athletes.  "It's really frustrating. We want the crowds. It's a big part of the game experience." Despite the loss of spectators and the impact it may also have on the players, HHSAA and high school coaches recognized that the situation was temporary.  
As the Covid positivity rate continued to decline in recent weeks, changes were made to spectator protocol at some high school athletic events. "They went from no spectators to four per roster player," explains SLS Head Basketball Coach and Associate Athletic Director, Dan Hale.
And as High School Basketball teams head into the State Championship, fans clamored for the opportunity to see it live.  "For the State Tournament, there are no spectator limits," explains Coach  Hale.  This is a long-awaited change for sports fans and there's a buzz of excitement as basketball fans race for tickets to see this year's tournament in person!