Class of 2022 Valedictorian and Salutatorians Selected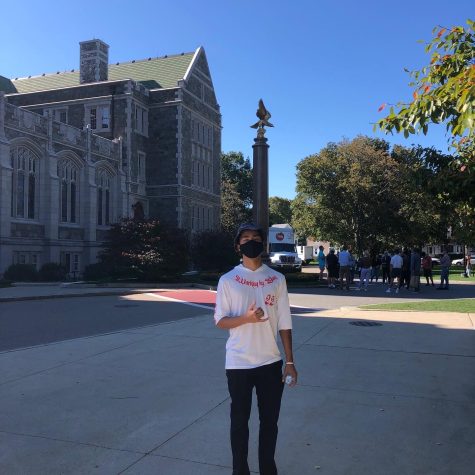 Each year, two individuals from the senior class are chosen as Valedictorian and Salutatorian based on their cumulative grade point average throughout their high school career.  This year, there is a twist: THREE top achievers have been chosen From the class of 2022 which include a valedictorian, Kethan Sato, and two salutatorian students, Carson Cudiamat and Logan Geronimo.
Keythan Sato, who will be attending Boston College in the Fall on a pre-med track, has always been a high achiever throughout his high school career. "It will be a long and challenging journey of at least 10 years of education," explains Sato. "That said, I believe myself ready to face it head-on."  After college, Sato plans to become an ophthalmologist, inspired by his father's issues with his eyesight. Sato's father returned from a trip to Thailand after a botched c
Carson Cudiamat is one of two salutatorians for the Class of 2022. Cudiamat's is proud that all his hard work has been recognized and will attend college in Japan, where he continues to explore what it takes to become a future engineer. "I plan to enter the engineering field and hope to continue working with robotics. But to be honest, I am not really sure," emphasizes Cudiamat. He continues to show that Saint Louis alumni are not only active members of our local community, but throughout the world.  "The future is still uncertain for me and I'll be happy to take any opportunity that comes my way," says Cudiamat.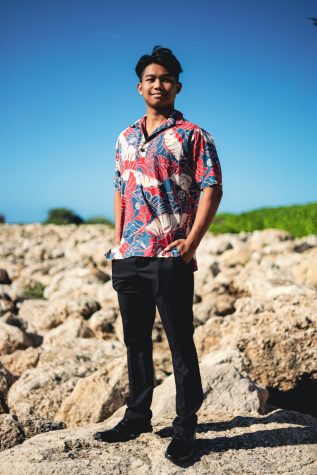 As the second salutatorian, Logan Geronimo is also proud that his work has not gone unnoticed. Geronimo plans to attend Arizona State University, with a focus in the medical field. "I mainly want to become a doctor. It's been my goal for a long time," explains Geronimo. Despite looking forward to college, he plans to enjoy his final moments in Hawaii before heading off to the mainland.
Despite every obstacle that each have endured, these three Crusaders have never let anything stop them from achieving their absolute best.  With future goals fresh in their minds, each of these gentlemen have a bright future ahead of them and will continue their path forward, focusing on their future goals.  The Class of 2022 is proud of the tremendous accomplishments of each of these Saint Louis gentlemen!
Leave a Comment