Keeping an Eye on Crusader Wrestling
Hang on for a minute...we're trying to find some more stories you might like.
The 2016-2017 wrestling season was a great season for the Saint Louis Crusader Wrestling program, which made outstanding progress, as they placed 9th in the HHSAA State Wrestling Championship following years of drought. Head Coach Al Chee has really changed the program in the last three years building up a very strong and young team that looks to dominate Hawaii wrestling. Not only do the up and coming wrestlers look great, but so do the returnees including senior, and three-time state champ, Corey Cabanban.
       The Crusaders have been practicing almost everyday since the end of last wrestling season looking to place amongst the top schools in the state that have been dominating for years. Senior captains Corey Cabanban and Tyler Ibarra are amongst some of the wrestlers than have been training since last year.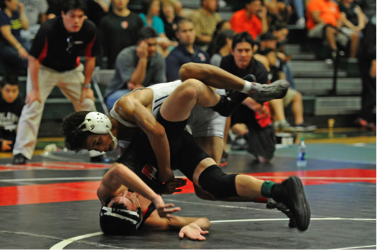 "This year we're confident we can win. Especially with a lot of returnees and up-and-coming underclassmen, they know what it takes to win and the coaches have built a good foundation and they push us at practice day in and day out." said Cabanban.
           The coaches and wrestlers know what it takes to be a state championship program and believe that the crusaders have a good shot at the title this year, which would be the first title since 2002. This past summer many of the wrestlers went to several camps in the mainland, from Cornell and Iowa, to camps across California trying to perfect their craft for the season. Not only have the camps helped them, but as a team they participate in many activities that help them bond while getting into mid season shape. They condition on the beach, run up Koko Head, and compete against each other to be the best in the state. All summer and offseason long they have been working five to six days a week and are hungry for a state title. This Saint Louis wrestling team is turning into a very special unit that looks to dominate the state during the continuation of the Al Chee era.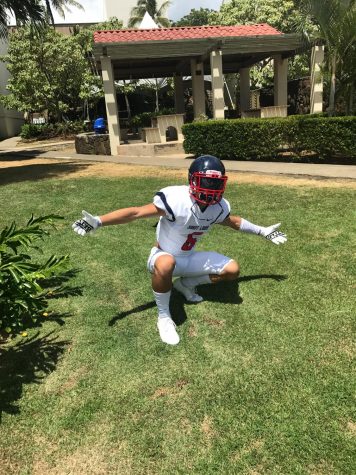 Kainalu Reyes-Hackney, Sports Writer
I am a senior and have been at Saint Louis since my freshman year. I have wrestled and played football my whole life here. I am also apart of the executive...