Football Gone, Futbol In
Hang on for a minute...we're trying to find some more stories you might like.
Fresh off of making it to their first championship game in years, the Crusader soccer team is ready to roll. At the beginning of 2017, the Crusaders conducted a deep playoff run, resulting in a close loss to Hawaii Pacific Academy in the Division II championship game. Although greatly disappointed, the Crusader team knew they were going to be back again next season due to the youth of their team. Majority of the starting team from last year were 11th grade and below, and barring any injuries or setbacks, knew they were going to be back to that championship level from the previous year.
Who will be the Crusaders TOP scorer for soccer this season?
Skyler Goo (35%, 6 Votes)
Matthew Wattkins (29%, 5 Votes)
Mitchell Quinn (24%, 4 Votes)
Other (12%, 2 Votes)
Total Voters: 17

Loading ...
From intense off-season preparation, to numerous pre-season games, the Crusaders are ambitious for the start of the new season. This past weekend the team traveled to the Hilo for a preseason tournament. The Crusaders kicked off the tournament on Friday with a 5-1 win against Hilo. The following day, the Crusaders earned another victory against King Kekaulike, 1-0. Unfortunately, on the final day of tournament play, the Crusaders lost 1-3 to the defending champions Hawaii Pacific Academy.
Although the Crusaders didn't end the tournament like they had hoped with a championship victory, they still earned 2nd place and much respect throughout the league. The team will get its second chance at revenge when they play HPA once again in a few weeks. Nonetheless, this is a great start for the Crusaders and now more than ever, they have lofty hopes for the regular season.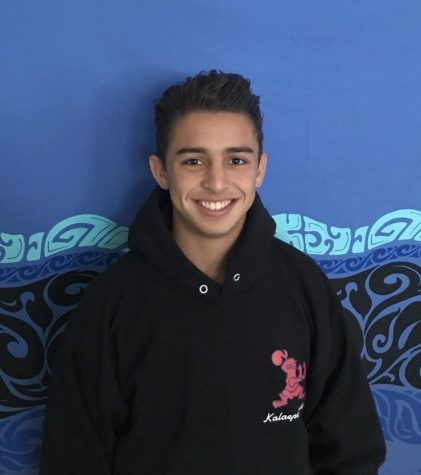 Chord Medeiros, Sports Writer
I am a senior at Saint Louis High School. I am a waiter at HASR Bistro in downtown and I play for the Saint Louis volleyball team. I am also a part of...