Without Warning Album Review
Hang on for a minute...we're trying to find some more stories you might like.
      Without Warning is a collab album released by 21 Savage, Offset, and producer Metro Boomin. The album is fittingly named "Without Warning" as it had no announcement until the day of its release. It came out on 10/31/17 and is 10 tracks long. It is full of interesting beats and verses which makes it stand out among the waves of trap coming out recently. Usually the new albums are boring and unoriginal. The collab of the two rappers compliment each other extremely well with 21's dark and raspy style going well with Offsets fast flows and catchy hooks.
The tape starts of with the song Ghostface Killers, which features prominent Houston rapper "Travis Scott."  The song's beat is dark and "metallic" which goes very well with 21's voice and Travis' general style. In my opinion it is the second best song on the tape and gets you super hyped for the rest of the tape. Then the 3rd song, my favorite, "Ric Flair Drip" is a solo song from Offset and keeps the hype going. Other standout songs are "Nightmare", "My Choppa" and the closer "Darth Vader". You can tell that the album was meant to be released around Halloween and that feeling really helps elevate it. The mood it brings and the quality of the features and beats make it super enjoyable.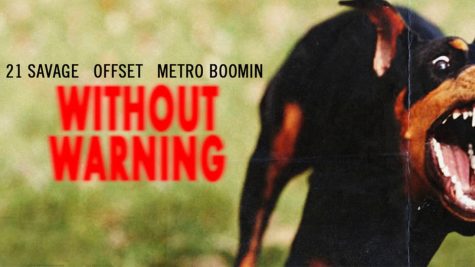 Overall I can't really find much to complain about while listening to this album. I guess one complaint is that it isn't very long, but nowadays this isn't really much of a complaint as many albums are too long and bloated for their own good. The album has a lot to offer and the artists definitely brought their personalities to the tape. It's uniqueness would probably be it's biggest strength given the current state of the industry and how much new music there is on any given day. I'd highly recommend this album and give it an 8/10.