Crusader Basketball Team Looking to Rebound
Hang on for a minute...we're trying to find some more stories you might like.
Basketball season is now underway. Teams all over the state are participating in pre-season tournaments to enhance their play for the upcoming season. Furthermore, the Saint Louis Crusader basketball team recently participated in the Moanalua Pre-Season Tournament.
To begin the tournament, the Crusaders faced the hosting team Moanalua on Thursday night. The Crusaders didn't get the start they were looking for, as they lost 46-65 to the Menehunes. Losing in almost every statistical category, the Crusaders struggled mightily in this game. However, there were a few bright spots for these Crusaders in Junior Lachlan Hanneman and Sophomore Isaac Silva; both combining for 17 points, 3 rebounds, 2 assists, and 2 steals.
Looking to rebound, the Crusaders played the Kahuku Red Raiders on the second day of tournament play. Unfortunately they came up just short with a final score of 47-54. Although the Crusaders lost for the second time this tournament, the team as a whole played much better in this game. If you were to look at this game on paper, the Crusaders probably should have won.
On the final day of tournament play, the Crusaders finished strong with a 56-53 victory against Roosevelt. With their backs against the wall all tournament, the team desperately needed this win. Senior forward Noa Purcell lead the way for the Crusaders in a tight game and finished with twenty-two points, eight rebounds, one assist, three steals, and a block. Although this tournament wasn't always pretty, it contained many learning moments and valuable lessons for the Crusaders as they aspire to be contenders in the Interscholastic League of Honolulu this season.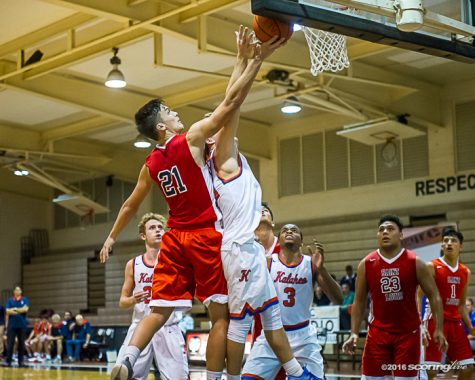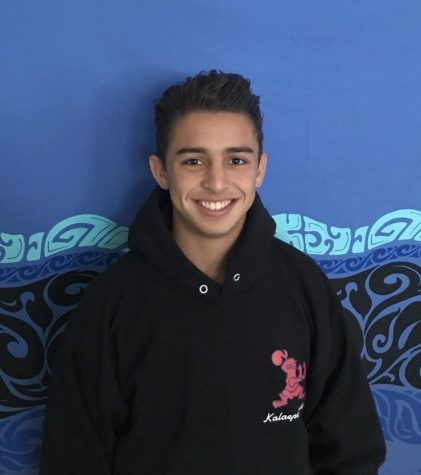 Chord Medeiros, Sports Writer
I am a senior at Saint Louis High School. I am a waiter at HASR Bistro in downtown and I play for the Saint Louis volleyball team. I am also a part of...