Jaden Smith – Syre, Album Review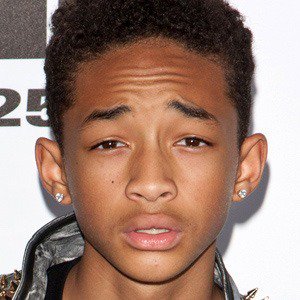 Hang on for a minute...we're trying to find some more stories you might like.
Jaden Smith, son of famous actor Will Smith has been trying to break into the music scene for a while with a few mixtapes and some features on other popular artists albums has now succeeded at releasing a full length album of his own. It's 17 tracks long which clocks in at a little over an hour and ten minutes and features only two artists, A$AP Rocky and Raury. The album sold over 24k units first week, which isn't bad at all for a relatively unknown artist new to the scene. The album received mixed reviews with many people not liking Jaden's voice and ideas, while liking the production. I'd have to agree with this and think the beats outshine everything else. However his flow is also nice at times, but the lyrics are terrible for the most part.
The main message of the album is actually pretty cringe worthy and preachy. He thinks that he has to "save" rap among other dumb things like human creation. The album is very weird and talks about how 9/11 was an inside job "Look, Fahrenheit 451/Building seven wasn't hit and there's more sh*t to come/The Pentagon is on a run." all the way to the Illuminati "the Illuminati's real, that's the deal." So overall the lyrics are mediocre and make parts of the album almost unlistenable. There are some standout songs like "Icon" and "Breakfast Ft. A$AP Rocky" which tone back on the lyrics, which allows the flow and beat to carry the songs into being quite good. As stated earlier the production is extremely good, it sounds so clean and crisp while also being organic which really is the album's saving grace. While I enjoyed some of the songs a lot, others were unlistenable. In the end I would have to give it a score of 5/10, the above average and below average moments cancel out to make it average at best.