Principal's Newsletter – December 2017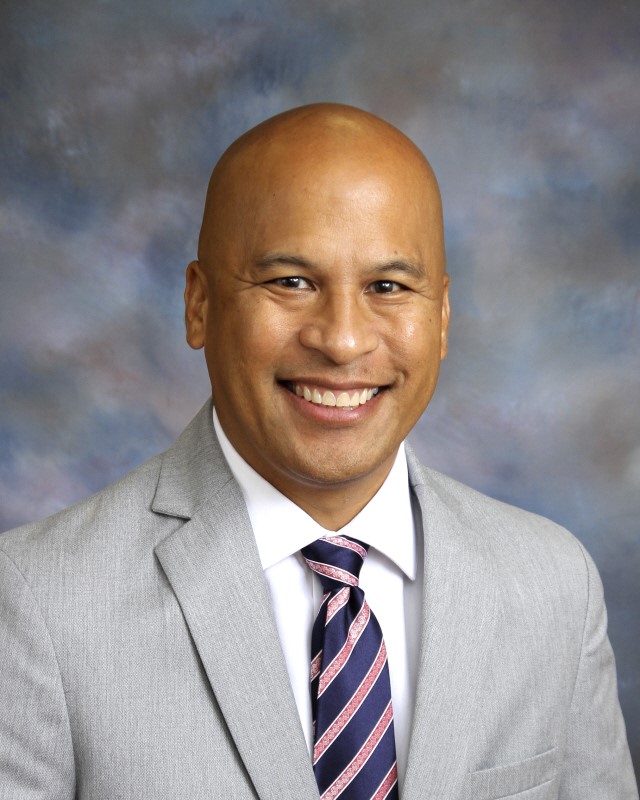 December 25, 2017
Aloha e Saint Louis Parents/Guardians, 
Merry Christmas!
Do not be afraid…God is with us. Throughout Advent a group of Administrators, Faculty and Staff gathered weekly in the morning to reflect with joy and hope in preparation for Christmas. The message of Do not be afraid to both Joseph and Mary resonated with me. As a school community, many of our decisions depend on our willingness to be open to God's calling. A parent visiting our Open House in November came with an open mind to the possibility of sending her son to Saint Louis next year. A profound message she heard was one of our alumni faculty members who expressed that while in another career, he responded to a calling to return to Saint Louis to teach. At times, many of our life experiences may contain fear. However, how can we respond with a faith that leads us to be confident in God's message?
Every day of our school year is filled with opportunities for our students to grow in academics, alaka`i, athletics, aloha, arts, and in their love of Akua. As Marianist educators it is our hope that we can provide these experiences where they can grow in understanding God's calling for each of them.  As we celebrate the joy of Christmas, we can know that the birth of Christ clearly means God is with us. Therefore, we should never be afraid.
God bless you and your family in this Christmas Season.
Memor et Fidelis,
Christopher Casupang '87 M.A., M.Ed.
Principal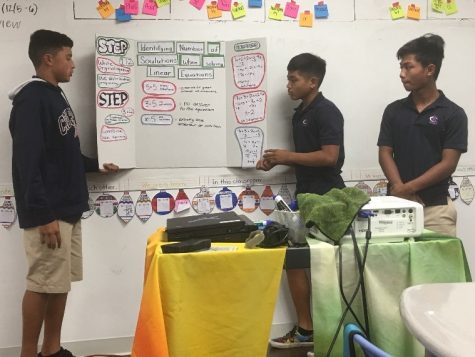 Ms. Hirokawa's students reinforce their learning by teaching linear equations.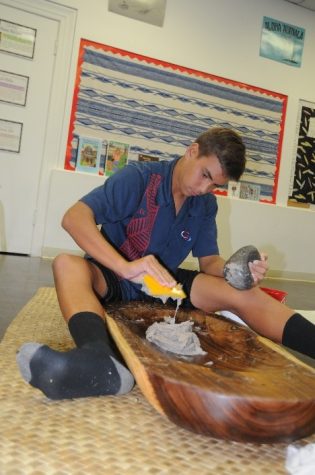 Hawaiian Language students in Kumu Kaipo's classes actively learned the process of pa'i 'ai.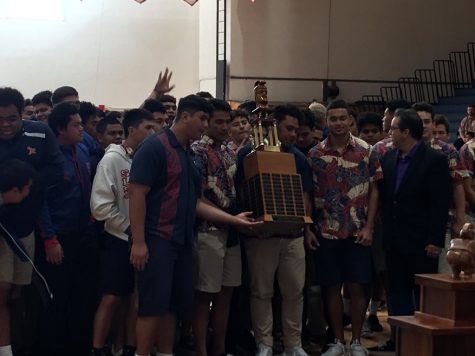 Congratulations to the State Champion Football Team honored in the banner unveiling assembly.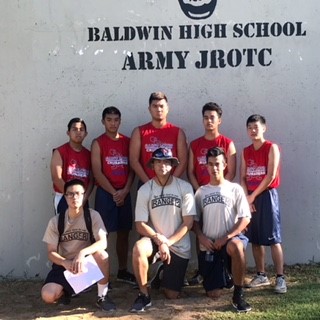 JROTC Ranger Platoon competed at the Maui Madness  annual Ranger challenge with great success.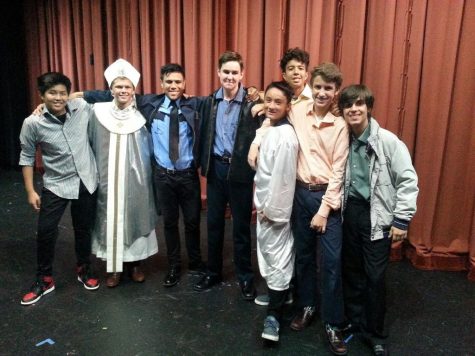 Several of our students were exceptional as they filled parts of Sacred Hearts Academy's recent production of Sister Act.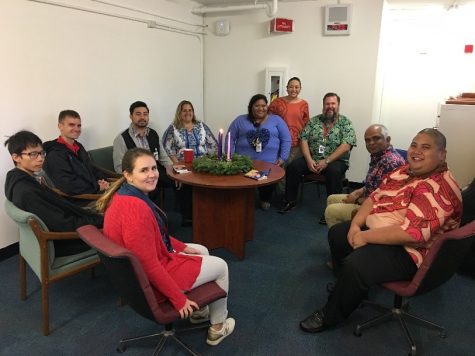 Administrators, Faculty, and Staff gathered weekly during Advent for prayer and reflection.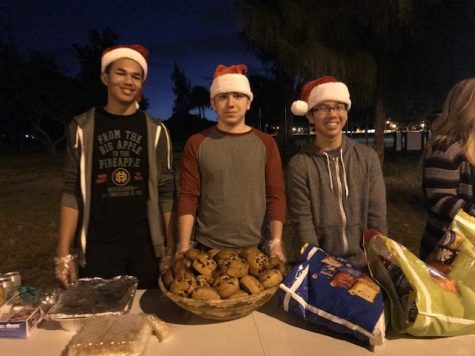 Students from the Math Team, International Club, and National Honor Society joined to serve breakfast for the hungry in Waikiki.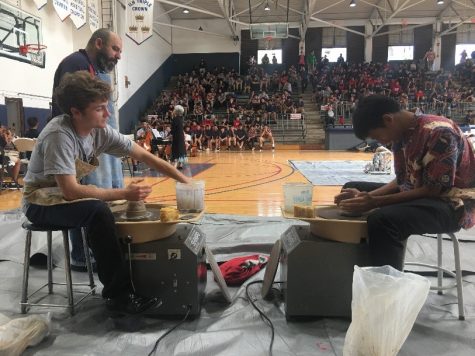 At our Fine Arts assembly, the school community was able to witness the various talents of their peers.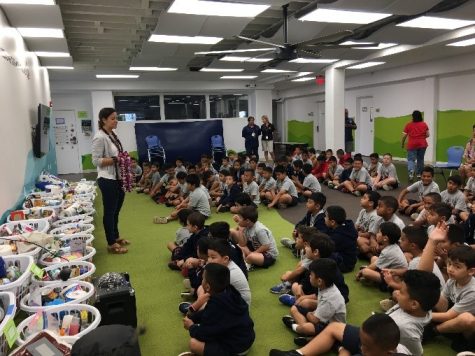 The Thanksgiving giving season allowed us to offer support to Catholic Charities to make baskets of blessings.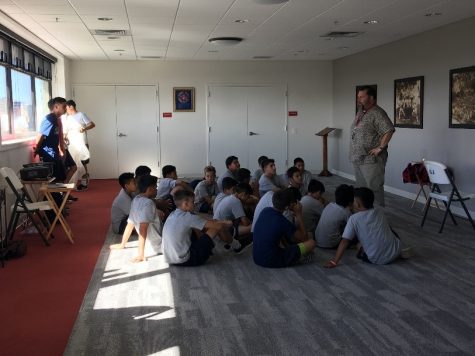 Seventh grade homerooms were able to pray and reflect during their retreat days.