Lyon Arboretum Expansion
Hang on for a minute...we're trying to find some more stories you might like.
The Lyon Arboretum situated in the lush Manoa valley is celebrating their 100 year anniversary and has recently opened their brand new Micro propagation Laboratory. This new laboratory will house 33,000 plants. The micro propagation laboratory is used in plant recovery work that is directed mainly at immature seeds, extremely rare taxa, and unhealthy plant stock.  The lab is capable of growing living plant tissue in a disease free and climate controlled environment. Due to the rarity of some of the plants located at Lyon Arboretum the lab will prove useful in helping preserve their inventory.
"The work we do here is really important because we are saving plants that are super rare. Rare meaning 50 or less in the wild and without the work that we do, the plants would most likely not be here anymore," – Lauren Mau
In the inventory of more than 1,400 Hawaiian plants in the Arboretum's possession, the micro propagation lab has grown 300, 136 of which are federally endangered or threatened. The lab currently has 23,954 plants with 232 native plants and plans to expand to hold 33,000 plants.  Over 2,000 plants have been sent out from the lab for use in environment restoration.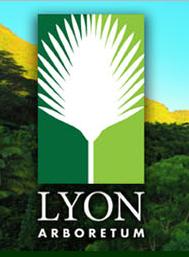 The micro propagation laboratory also has research for developing and improving methods for plant growing. This is an important aspect of the lab because of the uniqueness of Hawaiian plants. Most new plants added need to be analyzed for each of their unique culture conditions. After identifying the culture conditions of a plant it then needs to go into an acclimatization phase in order to get used to the labs conditions. The research done in the lab facilitates preservation of genetic diversity and conservation and restoration.