Until Next Season, Basketball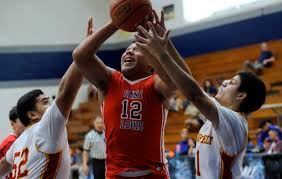 Hang on for a minute...we're trying to find some more stories you might like.
February has marked the end of the basketball season for the Crusaders. Newly hired coach Sol Batoon didn't get the start to his tenure that he hoped for. Although it wasn't a great season for the Crusaders, it was still the first year with this new coaching staff.
For the Crusaders Division I basketball team, their final game of the season took place on Thursday, February 1st, against the Kamehameha Warriors in the first ILH playoff game. The Crusaders seemed to be in control for the majority of the game, but ended up just short in overtime. The favorites, Kamehameha, won 66-59. This Crusader team will go into the 2018 basketball season without seniors, Chris Sykes (forward, 4.3 ppg.), Noa Purcell (forward, 10.8 ppg.), Joshua White (center, 3.8 ppg.), and Jalen Smith (forward, 8.0 ppg.).
On the other hand, the Saint Louis Division II basketball team persisted a little further into the ILH playoffs. The Crusaders played their first playoff game on Thursday, February 4th, against the Maryknoll Spartans, and took a 68-50 victory to move onto the next round. Next, they faced the #1 ranked team in Division II, Punahou, and lost 53-94. This team will be losing ten seniors, including leading scorer, forward Seth Hiro (12.3 ppg.), and second leading scorer, Makoa Ing (12.2 ppg.)
Like anything in life, there will be obstacles and bumps in the road along the path to success. Although the Crusaders seasons didn't go as planned, they learned valuable lessons that can be used to better themselves going into the 2018-2019 season.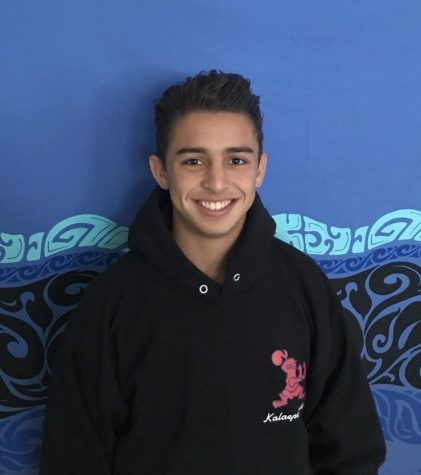 Chord Medeiros, Sports Writer
I am a senior at Saint Louis High School. I am a waiter at HASR Bistro in downtown and I play for the Saint Louis volleyball team. I am also a part of...