Lacrosse Season Underway
Hang on for a minute...we're trying to find some more stories you might like.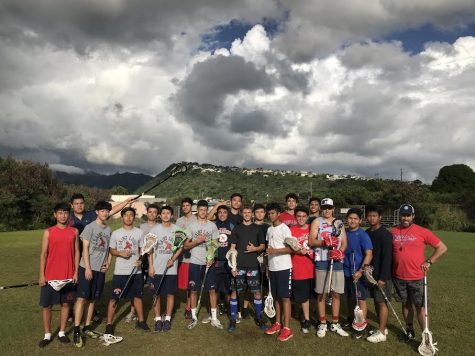 Gather your gear, the long-anticipated lacrosse season is finally here. Recall from my October article, this is Saint Louis' first year fielding a club lacrosse team. With practices underway, Crusaders are looking to compete this year, and are playing to win.
Lacrosse players began practicing the first week of February, and are in the process of navigating a steep learning curve. Over twenty players showed up ready to learn, a wonderful turnout in the eyes of Coach Keogh. With most players having never touched a lacrosse stick before, there is a ways to go before crusaders are ready for their first game. Coach Keogh is starting from the
ground up, teaching stick handling, passing, and basic defense. As the games approach, he will continue to broaden his practices, including evasive maneuvers, shooting, and more.
Saint Louis lacrosse players are working hard, and have their eyes set on the Founder's Cup, the equivalent of a state trophy. However, it will be anything but an easy path to the cup. Crusaders are faced against older, more developed teams in the Honolulu Sharks, Punahou, Konawaena, and Hawaii Prep. The biggest competition this year looks to be back to back state champs, the Honolulu Sharks. Head coach John Keogh believes that, with the right mix of hard work and preparation, the Crusaders can fend off all others and build a path to state glory. The Crusaders will commence their season on March 28th, against defending state champs, the Honolulu Sharks. Season play will include several games against both the Sharks and Buff n Blu, as well as inter-island play against Konawaena and Hawaii Prep, both Big Island teams.
For the complete schedule, results, and other updates, be sure to check out the "Athletics" tab of the Collegian. Go Crusaders!
Who has the best beard on campus?
Mr. Keogh (24%, 7 Votes)
Mr. Fonseca (21%, 6 Votes)
Mr. Amerino (17%, 5 Votes)
Father Pat (14%, 4 Votes)
Mr. Leopoldino (10%, 3 Votes)
Mr. Takahashi (7%, 2 Votes)
Mr. Cambrareri (7%, 2 Votes)
Total Voters: 29

Loading ...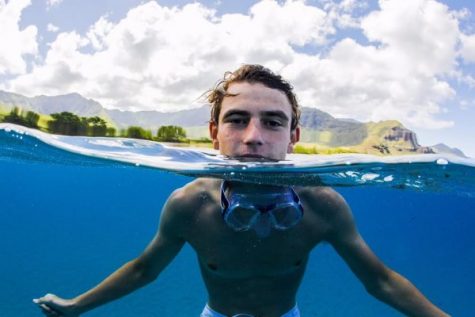 Joe Lyons, Sports Writer
I am a senior, and have been attending Saint Louis since 2011. I am a member of the Varsity Water Polo and Paddling teams. I am also a member of LIFE team...