Senior Athlete Spotlight: Eliki Tanuvasa
Hang on for a minute...we're trying to find some more stories you might like.
Four years ago marked the start of a journey for the Crusader's 6'2'', 300 lb, senior center, Eliki Tanuvasa. Throughout his high school career, Tanuvasa has not only been awarded and recognized for his play on the field, but for his actions off the field as well. Though things were not always "rainbows and butterflies" for the football star.  While playing in one of his first games as a starter in his sophomore year, Eliki suffered a season ending arm injury. However, with persistence and determination, Tanuvasa came back the next year and played an integral part in leading the Crusaders to their first state championship since 2010. Coming into his senior year, there were high expectations for Tanuvasa, and he surely didn't disappoint. The Crusaders won their second consecutive state championship and Tanuvasa made the All-ILH and All-State first-team lists in Hawaii.
There are many people whom Eliki looks up to, but one in particular is his former teammate and current Stanford Offensive Lineman, Nate Herbig '16. Herbig was a big brother for Tanuvasa while he was still an underclassman, taking him under his wing and teaching him what it took to be a leader on and off the field. At the end of Tanuvasa's final season in the red and blue, he was awarded the Kahuanui Award, an annual award going to the best lineman in the state. Saint Louis offensive linemen Nate Herbig and Mickey Minihan won the same award in the previous two years.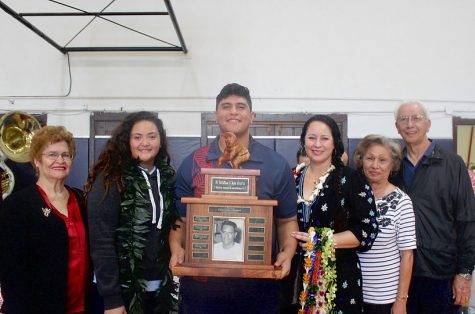 Tanuvasa was not only superb on the field; he held a GPA of above 4.0 all throughout high school and took multiple AP classes.
Eliki will start his college football career in the fall at Eastern Illinois University, where he hopes to earn a pre-law degree. A couple of things that he will miss about Hawaii are his family, the people here, and one of his all time favorite foods; poke bowls.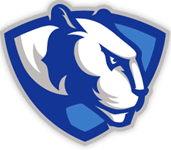 Graduation for Tanuvasa and the rest of the Saint Louis Class of 2018 will be held on May 26, 2018. For more on your favorite Class of 2018 senior athletes, visit https://thecollegian.org/category/atheletics/