Mug Cake: The Trendy Treat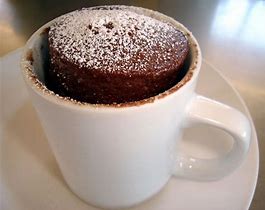 Mug cakes are an easy treat that can be made in less than 5 minutes. It's a warm sweet cake that you make in a mug. It serves one person and is a quick dessert for yourself. There are many different kinds of cakes that you can make in a mug but my personal favorite is the "double chocolate." The double chocolate is a chocolate cake with chocolate chips.  It is a delicious treat that chocolate lovers would enjoy.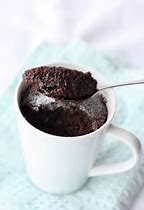 Put 3 tablespoons of flour in the mug.

Add 3 tablespoons of sugar

Add 2 tablespoons of cocoa powder

Add ¼ teaspoon of baking powder

Add a pinch of salt

Mix the dry ingredients and take out clumps

Pour in 3 tablespoons of milk

Pour 3 tablespoons of vegetable oil

Add a splash of vanilla extract

Put in 3 tablespoons of chocolate chips

Stir until there are no clumps and everything is evenly mixed

Put it in the microwave for 90 seconds

Let the cake sit for 2-3 minutes
If you follow this recipe, you should have a perfectly cooked, warm, chocolatey mug cake for you to enjoy.
https://www.foodnetwork.com/videos/chocolate-cake-in-a-mug-0246794