XXXTENTACION's Post-Humous Masterpiece – SKINS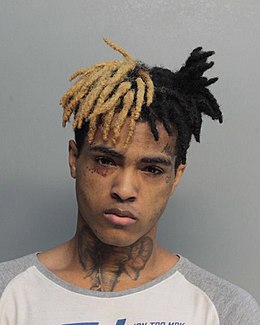 On December 7, 2018, the late rapper XXXTENTACION released his 3rd studio album "Skins" featuring ten songs. This is speculated to be the rappers last album as he was murdered in his BMW i8 on June 18, 2018. This shocked the world as he was on his way to changing his life from his violent past. X was beloved by all, and his death left a gaping hole in all those who loved him or his music. Despite his death, the album sold 150,000 units in the first week and debuted number 1 on the Billboard 200.
The album starts with a computer-generated message saying how this album is a place for you to go to get an out of body experience. X has done this on his other two albums; however, he was the one who spoke. The next song called "Guardian angel" sparked interest as the beat of the song was his double platinum phenomenon "Jocelyn Flores" backward. This was very emotional as "Jocelyn Flores" was a song that many would listen to if they felt low or depressed. The rest of the album was very melodic and emotional except for a few standout songs. "STARING AT THE SKY" and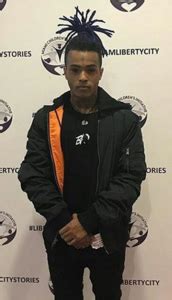 "One Minute" (featuring Kanye West and Travis Baker) where both punk rock records where they all screamed and sang in a Green Day esq style. However, the song that stood out the most to me and most of the people that listened to the album is "Train food." In this song, X tells a story about how a boy (or himself) is walking home from someplace and is stopped by a mysterious figure. The figure then begins to beat the boy (or himself), and no matter how loud the boy screams, no one comes to save him. Then at the end of the song, the kid is finally thrown in front of a train where he relooks at all the things he could have done but is killed instead. The craziest part about this song is that the kid dies 30 minutes away from his home which the late rapper did, and was killed on the train tracks, which is deranged as X was killed by the train tracks as well.
Overall, I give this album an 8/10. This album was amazing, but the only problem I had with it is the two rock songs that were added. However, from the emotional start to finish, it did make me miss X as he was such an influential and talented artist. For me, X is a legend, and his name and brand will live on forever.
This is the song "Train food" from XXXTENTACION's album SKINS
About the Writer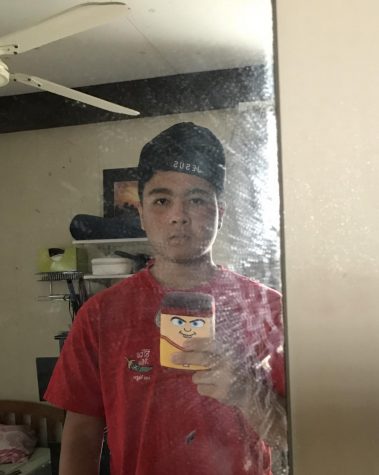 Pedro Semorile, Writer
I have been at Saint Louis since the 7th grade and I am currently a senior. My hobbies consist of hanging out with friends and being known as a Iso God...