Eagles Upset the Bears in a Nail Biter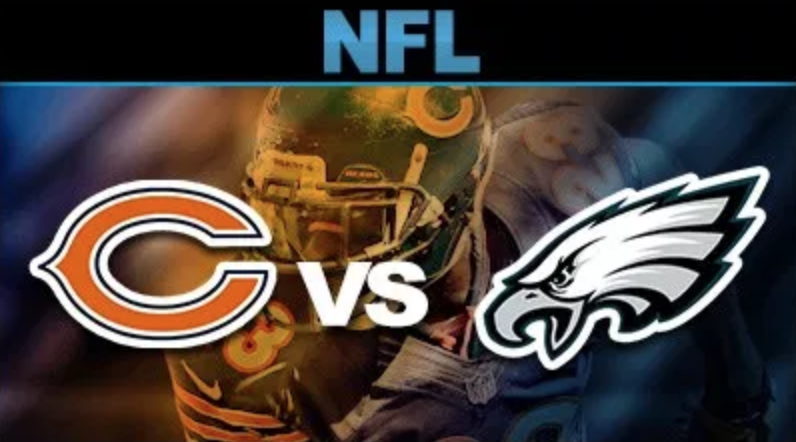 The Eagles headed into the home of the Bears in Chicago for an NFL Wild Card playoff game. This was the first playoff game for the Bears since 2010. They were really anxious to play this game because they played so well in the regular season. On the other hand, the Eagles barely made it into the playoffs with a record of 9 wins and 7 losses.
This game was controlled by the defenses of both teams. In the first quarter, both teams combined for a total of 3 points. The team with the 3 points were the Eagles. They scored by Jake Elliott draining a 43-yard field goal. In the second quarter, the tables started to turn. The Bears started to come back with some field goals of their own. Cody Parkey made a 36-yard field goal and a 29-yard field goal. Going into halftime the Bears were leading 6-3.
In the third quarter, the Eagles finally scored the first touchdown of the game by a passing touchdown from Nick Foles. Which made the score 10-6. Going into the fourth quarter the Eagles were still up 10-6 but the Bears would not go down without a fight. At the start of the fourth quarter, the Bears kicked another field goal. Then they scored a touchdown a couple minutes later, but they tried to go for the two-point conversion and failed to make the score 15-10 Bears lead. The Eagles got the ball back and marched down the field and scored with 56 seconds remaining in the game. Now the score of the game was 16-15 Eagles lead. The Bears had one more shot to make it to the next round, they marched down the field and got to attempt a 43-yard field goal. Cody Parkey is 3 for 3 on field goals today and this is the most important one, for the game winner. He kicked the ball, but the kick was blocked! The ball hit the post and the Bears lost the game, the Eagles barely held onto this game but they made it to the next round.
About the Writer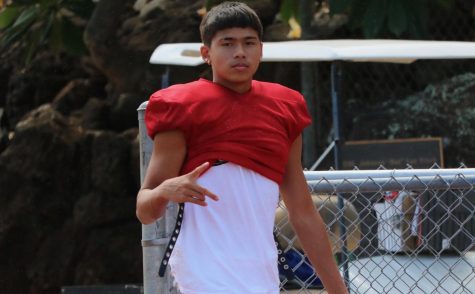 Lexzen Agbayani-Shibao, Writer
My name is Lexzen Agbayani-Shibao, I was born in Wahiawa and raised in Mililani. I am a senior and I attend Saint Louis School. Also I play football for...