Super Bowl LIII
Hang on for a minute...we're trying to find some more stories you might like.
Football has been and always will be apart of the American way, bringing families together sparking friendly competition. The National Football League was founded in 1920, with only ten teams from 4 states. The Chicago Bears and the Arizona Cardinals are the only two teams that are founding members. Now in 2019, 32 teams are coming from a total of 22 states. The first ever Super Bowl was between the Green Bay Packers and Kansas City Chiefs. With the Green Bay Packers winning the first every Super Bowl. This year was Super Bowl LIII, with the New England Patriots facing the Los Angeles Rams, and Tom Brady looking for his 6th Super Bowl ring.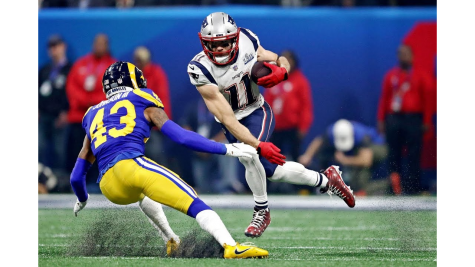 Tom Brady had to total of 262 yards with one interception, and Jared Goff had a total of 229 yards with one interception. For the Patriots Julian Edelman lead in receiving with ten receptions totaling 141 yards and Sony Michel lead in rushing with 94 yards.
For the Rams Brandin Cooks lead in receiving with eight receptions totaling 120 yards and Todd Gurley lead in rushing for 35 yards. Surprisingly there was only one touchdown in the Super Bowl scored by Sony Michel, and all other points were off-field goals. The result was the Patriots defeating the Rams with a final score of 13-3.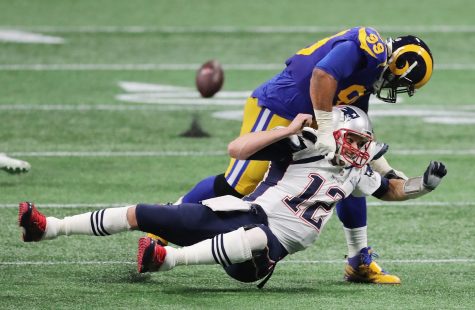 During Super Bowl LIII, not just one, but a few records were broken. First off this was the lowest scoring game in Super Bowl history, with a combined total of 16 points. Also, Tom Brady is now the most decorated NFL player with a total of 6 Super Bowl rings.
Last but not least, the New England Patriots and the Pittsburg Steelers are currently tied for the most Super Bowl wins, both franchises having 6 Super Bowl wins. The NFL season has now concluded, with the Patriots prevailing over anyone else.