Crusaders Fall Short Against The Warriors
Hang on for a minute...we're trying to find some more stories you might like.
In a defensive matchup between the Saint Louis Crusaders and the Kapaa Warriors, the Warriors beat the Crusades 1-0 at the Waipio Soccer Complex this past Saturday. The only goal of the game came in the second half at the 51-minute mark. A Crusaders defender tried to clear the ball from the box, but instead, he hit the arm of another defender, and Kapaa earned a penalty kick. Junior midfielder Laa Gonsalves stepped up and placed his shot into the bottom left corner of the goal.
Other than that, the whole game was a defensive match. Both teams were able to keep each other from getting any goals. The Warriors backline had the tough task of shutting down Saint Louis forward Skyler Goo. Kapaa's gameplan going into the game was trying to suppress Skyler Goo – a UNLV Commit – and keep his scoring to a minimum. Goo has a total of 23 goals throughout the season, but the Warriors prevented him from getting any big plays. "We couldn't do anything up forward. The whole back line was on me, and I couldn't do anything. In the second half, we had chances and we kept pushing." Goo said in an interview.
Kapaa coach Kevin Cram commended his team for being diligent. Throughout the game, Kapaa had changed their defensive scheme to stump Saint Louis powerhouse Skyler Goo. Switching formations from a 4-4-2 to a 2-3-3-2 gave Saint Louis a new look, and it took some time for the Crusaders to find the weak spots after the switch.
This was Saint Louis second appearance in the State Title in the past three years. Coach Rick Sandry said in an interview that, "We're going to keep building the program and get more players and hopefully be successful at some point." Saint Louis has a bright future ahead of them. Only losing four starting seniors to graduation and getting back a few big-name players like junior Jonstin Lorenzo and freshmen Lason Napu'unoa.
---
The Queen's Medical Center/HHSAA Boys Soccer State Championships All-Tournament Team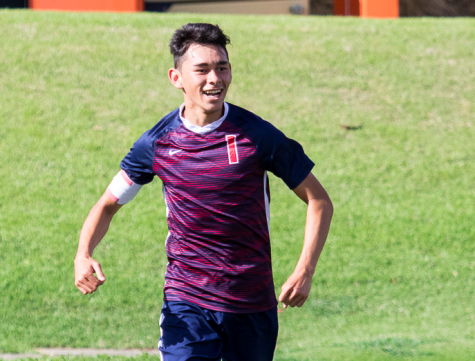 Skyler Goo, St. Louis
Jonstin Lorenzo, St. Louis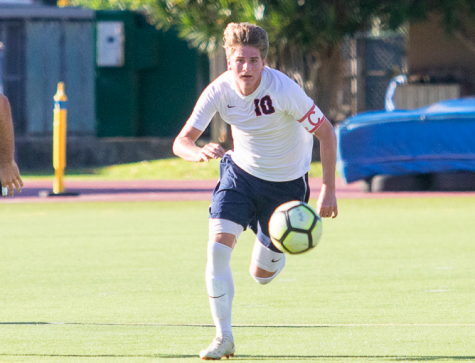 Nicholas LaManna, St. Louis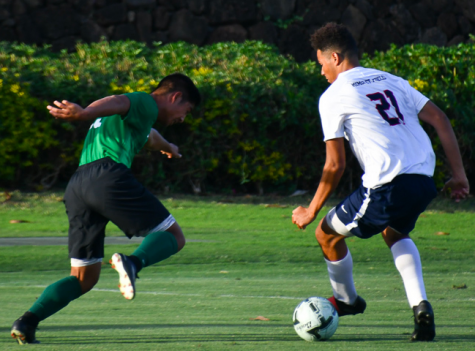 D'Sean Watson, St. Louis