Division 1 Basketball Senior Night
Hang on for a minute...we're trying to find some more stories you might like.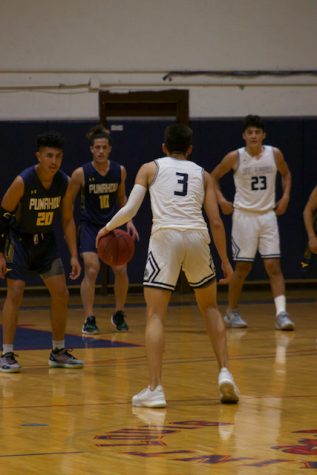 On February 2nd the basketball team faced off Punahou for their Senior Night.  Coming into the game, Saint Louis was 10-8 while Punahou was 23-4. Even though our record isn't as good, they are having a way better season than last year, that ended in 0-10.  
As the first quarter started it was a really tight game. Both teams playing very aggressive. At the end of the first quarter, the score was 20-18, Punahou. In the second quarter, things got a little heated. Players were getting into it with each other. At the end of the first half, it was 37-32, Punahou.
In the second half, Punahou pulled away, rallying a bunch of points to secure a comfortable lead. Saint Louis was trying their best to keep them in range, with Trey Taba leading the team and pulling threes to start a comeback. They tried their best, but Punahou was just too consistent. The final score was 79-57. Trey Taba and Lachlan Hanneman ended the game with 13 points.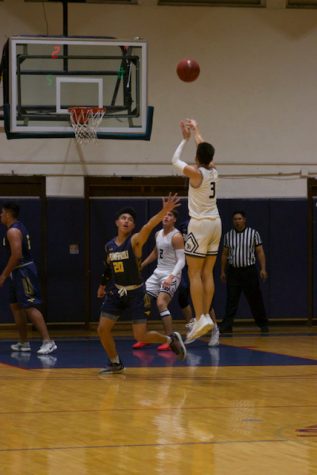 After the game was over they had a special event put together for the seniors. The seniors on the basketball team is Trey Taba, Liloa Kapiko, Ben Scott, Lachlan Hanneman, Jacob Shin, and Junior Wily. Each senior had their own spotlight, as this will be their last season playing in the Saint Louis basketball jersey.