Featured Teacher: March 2019
The featured teacher award of March has been awarded to Mr. Paekukui who graduated from the slopes in 1984. When Mr. Paekukui grew up, he imagined being a bus driver until he was in the 5th grade. During middle school, he began being interested in becoming an educator. He first started teaching guitar at 11 years old which was his experience in teaching.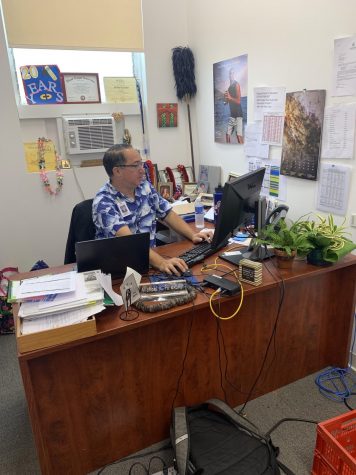 After high school, Mr. Paekukui went to the navy and was in avionics and eventually became a plane captain on an aircraft carrier. He joined the navy so that he could get away from everything. He did not believe he was ready for college. He then went to the University of Hawaii and studied Liberal arts and Spanish. He then got his masters at Grand Canyon University in Arizona.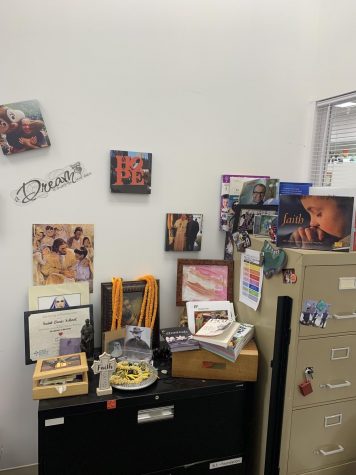 In 1997 he started working at Cathedral and was the principal. Cathedral became the first project based catholic elementary school under his watch. Then in 2016, he began his current tenure at Saint Louis. He became a teacher because he struggled as a student and thought that his teachers weren't supporting him. Mr. Paekukui wanted to make a difference and help struggling students, and make school more enjoyable for kids. When asked if he has any advice for seniors Mr. Paekukui said "Be kind to all. Kindness will help you survive."
"
"Be kind to all. Kindness will help you survive.""
— Mr. Paekukui