Featured Teacher April 2019
Mr. Andrade, who graduated St. Louis in 2008, earned the featured teacher award of April. He grew up in Ewa and had a happy childhood, and he has two younger siblings and played sports as a child. He went to school in Pearl City until coming to Saint Louis during high school. During high school, Mr. Andrade did Riflery and Paddling.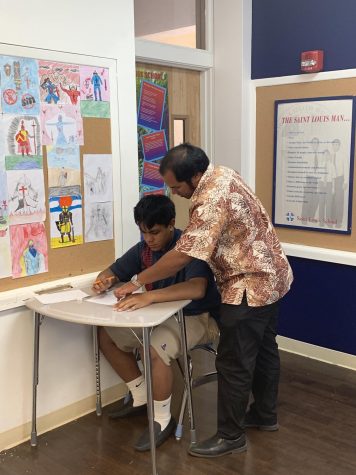 After graduating in 2008, he went to UH Hilo and got a degree in kinesiology. He planed on teaching PE because of his degree. Before teaching though his life was very different, he had lots of free time. He began teaching at Maryknoll in 2016 and taught PE but also taught religion. He taught religion as a filler class. He didn't envision himself teaching religion while he was in college but "God had a different plan for me." The reason he taught religion is that Maryknoll needed a teacher and he needed a job, so it fit hand in hand. He taught at Maryknoll until 2018 and then began teaching here this year.
He began teaching here in a pretty funny way. Mr. Andrade's friend had texted him, "do you know anyone interested in teaching at Saint Louis?" and jokingly Mr. Andrade responded, "I'm Down." And then one thing led to another, and he got an interview with the school, and now he is teaching here.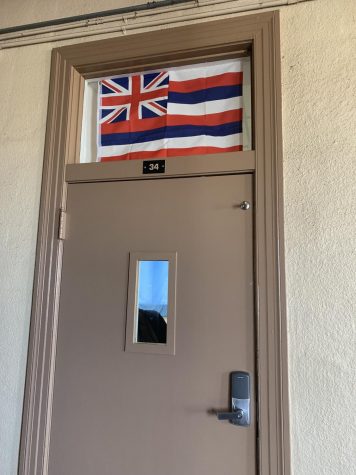 Ever since coming to this school Mr. Andrade has made a positive impact on the students and faculty. He has made the days at school more enjoyable for everyone. Mr. Andrade is a man who brings out happiness and joy in everyone, which is a significant positive for the school.   When asked if he had any advice for the seniors he said:
"
"Take life seriously, understand the choices you make and the consequences it has."
— Mr. Andrade