Tough Lost For The Junior Varsity Football Team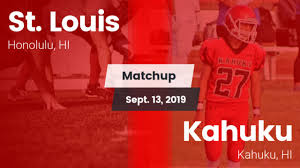 Hang on for a minute...we're trying to find some more stories you might like.
On Aloha Friday, September 13th, the Saint Louis Junior Varsity Crusaders played the Kahuku Red Raiders. Saint Louis and Kahuku have been rivals since the old days. The varsity level is pretty crowded but Kahuku never loses spirit and it's the same for their Junior Varsity team. The Crusaders did well on special teams with blocking and running the ball. The defense struggled a little bit throughout the game, but the offense performed good like always. The game was a real dog fight and everyone played their hearts out that afternoon.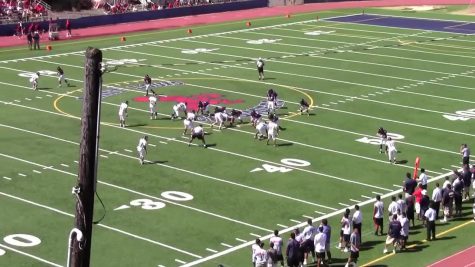 The Kahuku Red Raiders never fail to bring a good matchup. In the first half, the Red Raiders defense stopped the Crusaders a few times as the offense gave up a couple of sacks. They fought and fought the whole game until the whistle blew. A couple of flags were thrown here and there but overall it was a clean game. The Crusaders didn't come out with the win, but winning isn't everything. Tua Tagovailoa had very inspiring words after Alabama lost to Clemson, saying, "​I know this sounds bad, but I'm glad I had that opportunity to feel a loss like that. What can you learn from winning? You can't learn as much. But when you lose, you start appreciating things a lot more, definitely in a different perspective, as well. So I'm kind of glad that we did lose. Many lessons have been learned from that loss."