Northern California: The PG&E Power Shutdown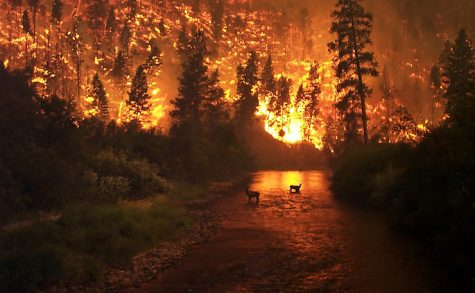 The state of California is known for having many frequent wildfires that have affected many California residents' lives in the past few years. The most violent and destructive fire that happened in California was about a year ago, was the Camp Fire. This fire forced many residents to leave their homes and evacuate out of Butte County, leaving 85 people killed in this wildfire. Diablo winds and PG&E (Pacific Gas and Electric) Company was left at fault for this devastating tragedy. Diablo winds are known for starting most wildfires in California especially in dry areas because it causes the air to compress, heating up and drying out the area. The PG&E company was also put to blame due to one of their power lines causing an electrical fire transmission, which was one of the major factors that started the Camp Fire.
     Now, PG&E is shutting off all of its power lines to avoid the recurrence of this accident. PG&E Company is California's largest utility so this leaves many people furious at PG&E, but there are also people who are thankful for what PG&E is doing. PG&E Company had shut down power on October 9th in Northern California, leaving about 500,000 customers without power. Now their next shutdown of power will happen in the Bay Area on October 29th which will affect 596,000 customers. These power outages not only affect residents at home, but also on the road. Due to all of these outages happening, there is bound to be some accidents happening on the road. There were multiple accidents after this first shutdown of power on October 9th, because of traffic stoplights and street lamps not working. 
"
Has "carefully considered" Gov. Newsom's request to provide rebates for customers who were impacted by the intentional power shutdowns of Oct. 9."
— PG&E Company
     The governor of California emphasized that PG&E should begin to refund all their customers who were affected by the major power shut-offs that happened this month. Both residential customers and business customers are guaranteed to have refunds for what happened during the power shutoff. PG&E Company will refund its customers who were affected by the shut off on October 9th first, before refunding their other customers that were affected by the other major power shut-offs during this month. This will apply to as many as 738,000 customers who were affected by this major power shutoff by PG&E. PG&E will begin to better their utility and equipment across California to help better the solution of having intentional power shut-offs, knowing that it is an inconvenience to all of their customers.
---
About the Writer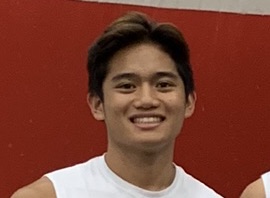 Micah Jaena, Writer
I am currently a Senior at Saint Louis School and a writer for The Collegian. I'm involved with the National Honor Society at Saint Louis and play basketball...