New Year, New War?
Usually, before the new year, people make resolutions, amends, and celebrate. Although that seems ideal, America had another idea in mind. January 3, 2020, the U.S. military had successfully assassinated Qassem Soleimani. It has come to light that President Trump authorized this assassination several months ago, "…if Iranʻs increased aggression resulted in the death of an American, according to five current and former senior administration officials."(NBCNews). The tipping point was when protestors attacked the U.S embassy in Baghdad, though the timing of the assassination has left many questions.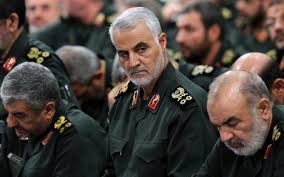 Qassem Soleimani was the general of Iran's elite Quds force. He, as well as other military personnel, were killed by a drone strike at Baghdad airport. President Trump orders the drone strike and later on said that the general was "directly and indirectly responsible for the deaths of millions of people." Solemani had helped lead the military's presence in Syria and Iraq. He is seen as the second most powerful figure in Iran falling behind Supreme Leader Ayatollah Khamenei. Both the president and the Pentagon released statements saying that Solemani was developing plans to attack American diplomats in Iraq and throughout the region. 
Iran did have 3 days of mourning. After the 3 days were over, they sent out drone strikes to target any American. Their sorrow now turned into rage. Now the U.S. and Iran are trying to figure out a type of peace treaty. Iran has scattered ballistic missiles, as well as their naval forces, preparing to strike just when we least expect it. So far since the assassination, oil prices have gone up more than 4% around the world.