Saint Louis Volleyball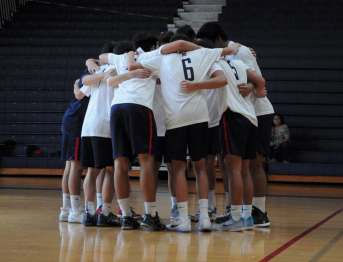 Today I asked a Saint Louis Gentleman some questions, his name is Brian Cox and he plays for the varsity Volleyball team, his position is an outside hitter, he has been in that position since he started when he was a freshman here at Saint Louis School. As the team captain, Brian and the volleyball team hope to turn their state champion goals into a reality.
They are doing great so far! The volleyball team's record is 3-0 as of right now. They have competed against Mid Pac, Radford, and Aiea. The pre-season tournament they are participating in will ultimately get them ready for the regular season. "We have lots of potential and lots of talent" Brian said. Furthermore Brian explained  that the players have a good attitude and that will help them win. Brian knows that they are full of ambition and want to bring Saint Louis it's first Volleyball State Championship. Go Crusader Volleyball!