SILVER & GOLD – Senior Prom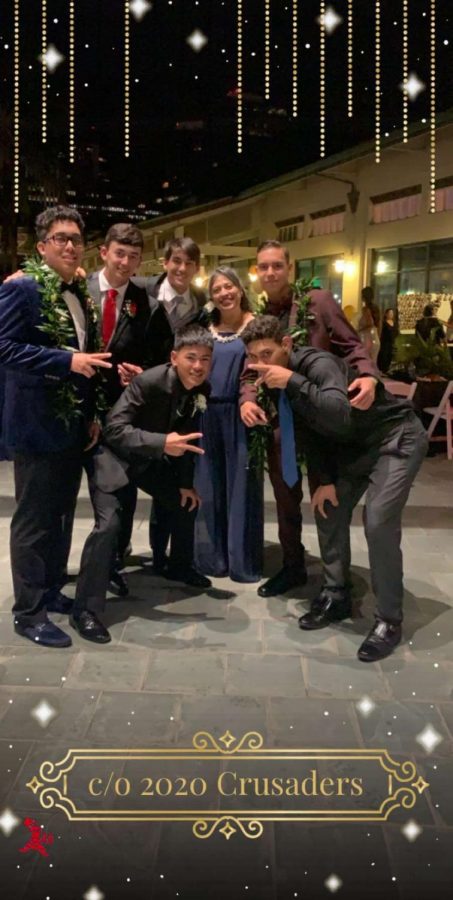 "

All in all, the Saint Louis Senior Prom was an awesome event"

The Saint Louis Senior Prom for the Class of 2020 was truly a spectacular night. "Silver and Gold" was the theme and the night surely lived up to it. Everywhere you looked, you saw nothing but genuine style and class, from the way the gentlemen treated their dates to the way everyone dressed up. 

The setting was majestic. It was held at one of the Aloha Tower Ballrooms. As you walked up the stairs to the balcony, you had a beautiful view of the harbor and the ships. To top it off, the event kicked off at sunset, lighting up the sky with the sun burning bright orange. When you entered the ballroom, the set-up was astounding. Lines of old fashion lights draped across the ceiling. The tables were not too close, but not too far apart; it was the perfect spacing. 

The night began with everyone being checked-in and finding their pre-assigned seats. While the crowd slowly flowed in, those who already checked in went to the photobooth and took photos with their dates and friends. After everyone was accounted for and seated at their tables, they released us to go get food from the buffet line. Let me tell you, the food was delicious. While we were eating, the locally renowned band "The Green" made an appearance and gave us a spectacular live performance. After we finished our meals and The Green finished playing, it was time to get down and boogie on the dance floor. The dance floor was lit and crowded with couples.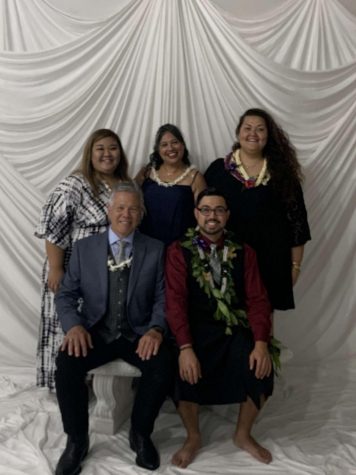 All in all, the Saint Louis Senior Prom was an awesome event and a night to remember. Afterall, it was the only prom of 2020. Big thanks goes out to the senior advisors Kumu Kaipo and Ms.Tauaese, along with everyone else who helped put the event in effect. It was an unforgettable night and one that will stick with the Crusader Class of 2020 forever.