Senior Spotlight: Brian Cox
Brian Cox is truly a leader and a great representation of the gentlemen of Saint Louis. A person whose presence is felt throughout campus, walking the halls as a great example for all Crusaders to follow. Brian comes from Kailua, Hawai'i, and is finishing his fifth year at Saint Louis. A student athlete with a cumulative GPA of 4.2 while participating in three varsity sports. President's List, National Honor Society, Scholar Athlete, and first team honors for football and volleyball are many notable accomplishments that demonstrate Brian's ability inside the classroom, and on the field/court. 
Along with sports and academics, Brian is also the 2020 Class President. He dedicates his time to assisting and planning events for our class, and sets a perfect example for the gentleman to follow. Brian is also committed to sharing our Catholic faith at Saint Louis as a member of the LIFE Team, leading retreats and assisting with school mass. But outside of being a student athlete, Brian loves to relax at the beach. His favorite hobby is playing the ukulele, and especially enjoys playing "Alcoholic" by Common Kings. 
"
Heroes are made by the path they choose, not the powers they are graced with"
— Tony Stark
Brian's experience at Saint Louis has been "awesome!". He enjoys the Brotherhood, and especially appreciates the family community he experiences. Being a Crusader has been one of the best times of his life, and one that he will carry on. "I will miss the laughs that we all shared, the many fun pep rallies and assemblies, and lastly the sense of friendship and brotherhood I find in every gentleman." But beyond high school, Brian wants to major in business. While he does not yet know what college he will be attending, he has his eyes set on becoming a financial planner or a marketing executive for a successful business. His favorite quote is "Heroes are made by the path they choose, not the powers they are graced with" – Tony Stark. Brian is a determined, hard-working, and passionate student who has a bright future ahead of him.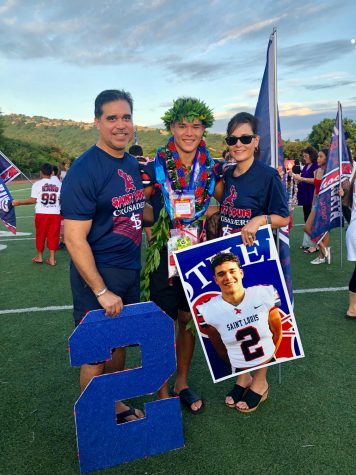 Lastly, Brian's has a message for the class of 2020. "My brothers at the LOU, we have come so far. It has been one heck of a ride and I wouldn't have wanted to experience highschool with any other class. The relationships we have created will last a lifetime, that is why we call it a Brotherhood. The time we have spent at Saint Louis together is not done and the memories will live on. I challenge each and every one of you to live like a Crusader, be bold, be courageous, and most importantly…be mindful and faithful. 2020 on top!" 
About the Writer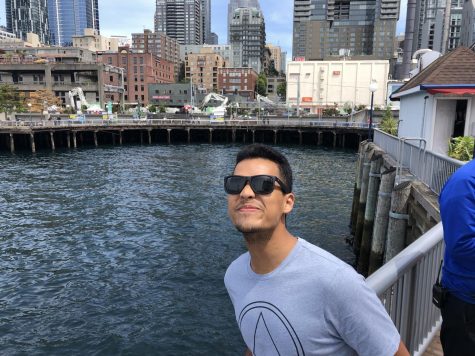 Eugene Todd, Feature Editor
I am a senior at Saint Louis School, where I am involved in multiple extracurricular activities. I am the JROTC Battalion Commander, I'm also a part of...