Saint Louis Distance Learning Program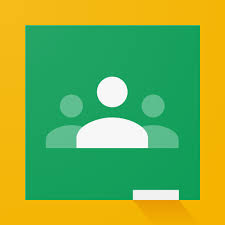 The world has been shaken due to the Covid-19 outbreak and it has been a crazy time. During this time of uncertainty, in order to contain the coronavirus pandemic, the government has implemented a quarantine. The school year has been greatly affected by the quarantine and has been forced to create distance learning programs to ensure the education of their students at home. Saint Louis has been operating on a distance learning program for two weeks and utilizes Google Classroom. It is a virtual classroom that streamlines online document transactions between teachers and students.
Saint Louis students have been using Google Classroom since 2015 and it has become a regular part of our learning curriculum. The distance learning program can be difficult to understand certain teaching contents but the familiarity with Google Classroom allows Saint Louis students to learn in a comfortable way. Teachers are able to post assignments and attach videos of them teaching or invite students to an electronic facetime session via zoom.us. Google Classroom is simple and extremely easy to operate. Teachers post due dates including time stamps and students can complete assignments on their own time due to the quarantine and turn it in before the due date. Ultimately, Google Classroom is an awesome way to learn from a distance given the circumstances of the quarantine.