The Return of the "LakeShow"
Connor Apo

The Return of the "Lakeshow"
On October 11, 2020, arguably the greatest basketball player of all time Lebron James won his fourth NBA basketball championship with the Los Angeles Lakers. Many people expected a quick series in the NBA Finals, although the Miami Heat managed to stretch the series out to game six. Miami Heat were clearly outmatched in all aspects of the game although they made plays. After game six a lot of sportsmanship was shown to the Heat because everyone in the basketball world knew that they deserved to be in the position to play for the championship although many thought otherwise.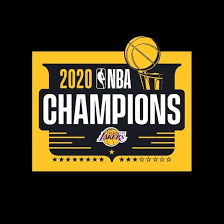 In game six of the Lakers 17th NBA championship Lebron James recorded a triple double of 28 points, 10 assists, and 14 rebounds. It has been an entire decade since the Los Angeles Lakers were on the top of the league winning their last championship in 2010. It has been quite a while since LA has made it this far in the playoffs. Their last playoff appearance was back in 2013 which resulted in a quick exit losing in the first round. With the talent and experience that they had on the roster this year, it was hard to deny them a championship. This season the Lakers made a sacrifice of trading Lonzo Ball, Brandon Ingram, Josh Hart, and 3 first round draft picks for Anthony Davis. Clearly this huge sacrifice paid off for them in this 2020 season.
With a dominating performance in the final game of the series, the Lakers showed the world that the Lakeshow was back in town and they plan to stick around much longer. With an outstanding 52-19 regular season record and a 16-5 playoff record. Thereʻs nobody to say that the city of Los Angeles didnʻt deserve this championship. After the game Lebron James took the stand for winning the NBA Finals MVP and told the nation that they deserve the respect for all that they have proven. He also explained to the world that this is not the end of their era. After showing his gratitude for his teammates and coaches, he said on the microphone, "I want my damn respect too." Throughout the 2020 season he was against a lot of doubters saying that he was at the end of his career and that he was getting old. That is just not the case. He has won four NBA championships with three different franchises. As said, he wants his respect. For his excellent performances and leadership ability, that is exactly what he deserves.