Wildfire Season
In 2018, California had one of its most destructive wildfires, setting ablaze over 2 million acres of land, destroying homes, stores, and even claiming several lives. According to the California Department of Forestry and Fire Protection and the National Interagency Fire Center, this incident has been the largest amount of burned acreage ever recorded in fire season. Not only have these fires caused over $3.5 billion in damage, but also $1.792 billion were spent in fire suppression.
"
This place will burn"
— Volunteer Fire Chief Mike Milligan
Battling these monstrosities were roughly 14 thousand firefighters and 200 inmates who are apart of the volunteer firefighting program. Inmates were being paid 2 dollars a day and 1 dollar an hour when fighting the active fires. Their services also reduced the time of their sentences, and the few chosen were individually evaluated to ensure their commitment to being a team member with non-violent behavior. They lived in camps for the period of the fire and handled the arduous physical labor such as cutting down trees to prevent the fire from further spreading. In addition to saving over $90 million a year, inmates also get the opportunity to display their readiness to be brought back into society.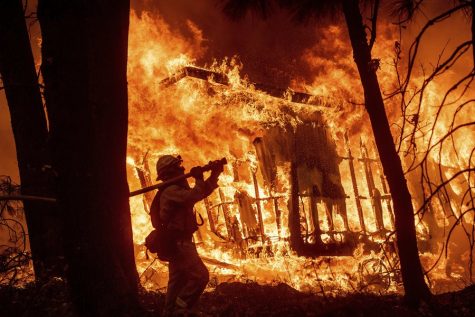 On November 25, 2018, firefighters declared 100 percent containment of the California wildfires, nearly 400+ hours of constant back and forth battling striving to suppress the fire. Ninety-one civilian lives were lost throughout this period, three firefighters were seriously injured, and over 11 thousand structures were destroyed. Due to California's dry nature and high winds, fires are mobile, easily expanding. Although this has been California's most deadly fire, it is still a mystery of how the fire began; many believe it developed from a campfire hence the fire's name campfire.
About the Contributors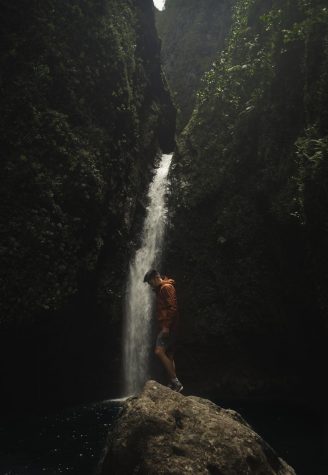 Dylan Yang, Writer
Hi, my name is Dylan Yang and I am a senior attending Saint Louis high school. I first came to this school in sixth grade and I enjoy hiking, photography, and...